'Wedding fever' in hospice charity shops
---
The hospice's Bridal Shop on Winter Hey Lane in Horwich boasts a bridal room packed with beautiful wedding dresses to suit all budgets.  Many brand new dresses of various sizes have been generously donated from bridal shops across the region, and are just waiting to be snapped up by a beautiful bride-to-be.
To promote the fabulous range, some of the dresses are displayed at the hospice charity shops in Astley Bridge, Newport Street, and at the Furniture Plus store.  In addition, some amazing wedding dresses are also available on our eBay shop.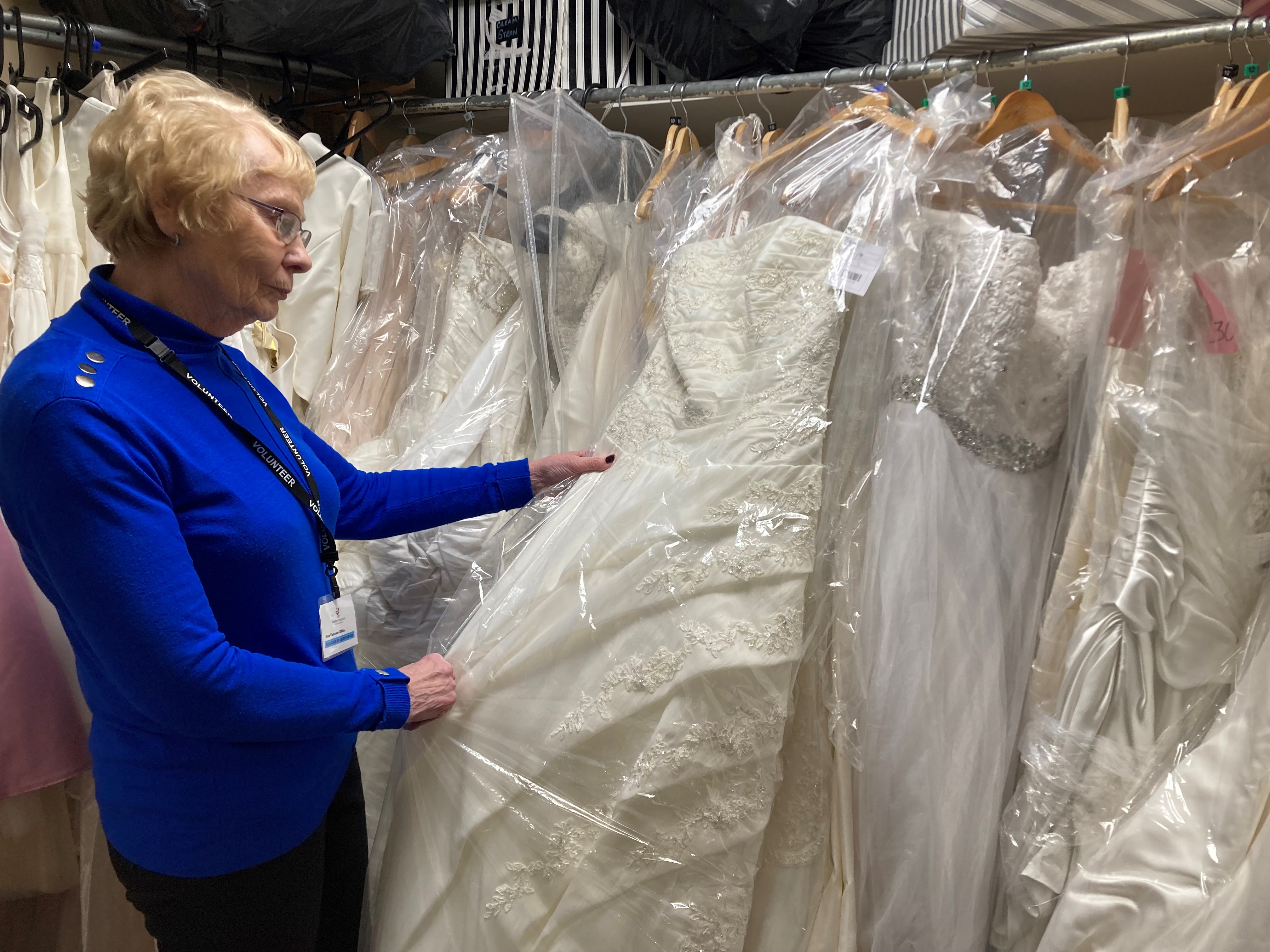 "I really cannot express how beautiful our dresses are, you really do need to come and visit to see the fine detail of each one, they are exquisite!  In addition to the wedding dresses, we have many bridesmaid dresses, mother of the bride and lots of wedding accessories.  All proceeds from the sales of our wedding dresses go direct to hospice care, so what a remarkable tribute to your own wedding to boast that you have done something wonderful on your special day as to raise funds for a wonderful cause!"

- Michele Pidd, Shops Senior Manager
Visit the hospice shops page for full details of the shop locations.  Our nine general shops are open Monday to Saturday 10am–4pm, with the super store Furniture Plus being open 7 days a week, 10am–4pm, plus our Astley Bridge shop also opens on Sunday 11am– 2pm.