Our unique scratch cards give you a chance of winning up to £1,000 cash instantly - plus there's a 1 in 3 chance of winning a free Carrs Pasty!
Scratch card prizes: £1,000, £100, £50, £10, £5, £2, £1 or a Carrs Pasty!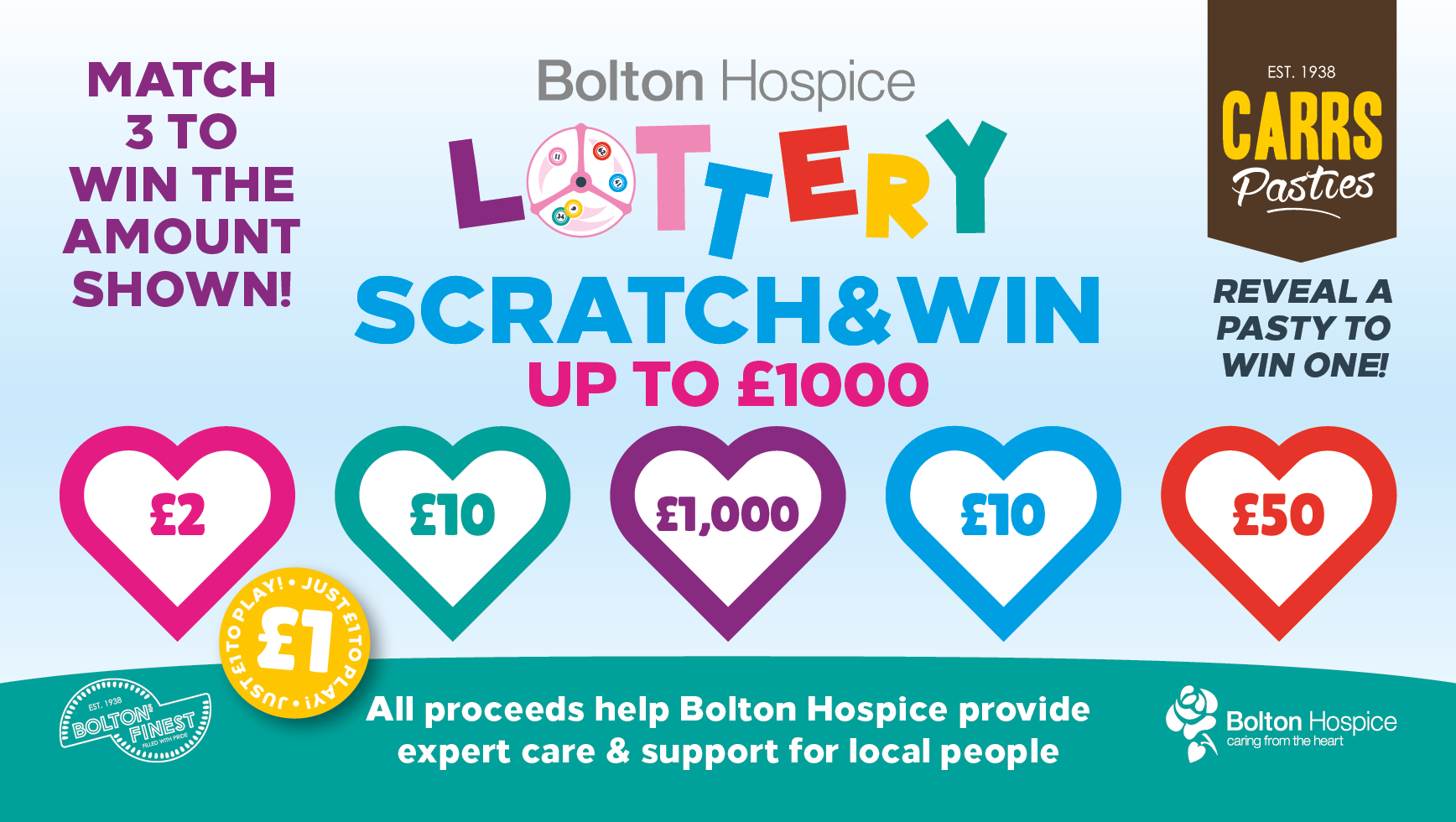 Over half of our scratch cards are winners!
We can take scratchcard orders over the phone and send them out to you, to find out more call 01204 663 077 or email us.
They also make a unique and fun wedding favour, click here for more information.  
We want to say a huge thank you to Carrs Pasties for sponsoring our scratch cards.
You must be 16 or over to play or claim a prize. Licensed & Regulated by the Gambling Commission, 000-005205-A-313775-001. It is a criminal offence for any person under 16 to gamble. Click here for our full terms and conditions.