Income & Expenditure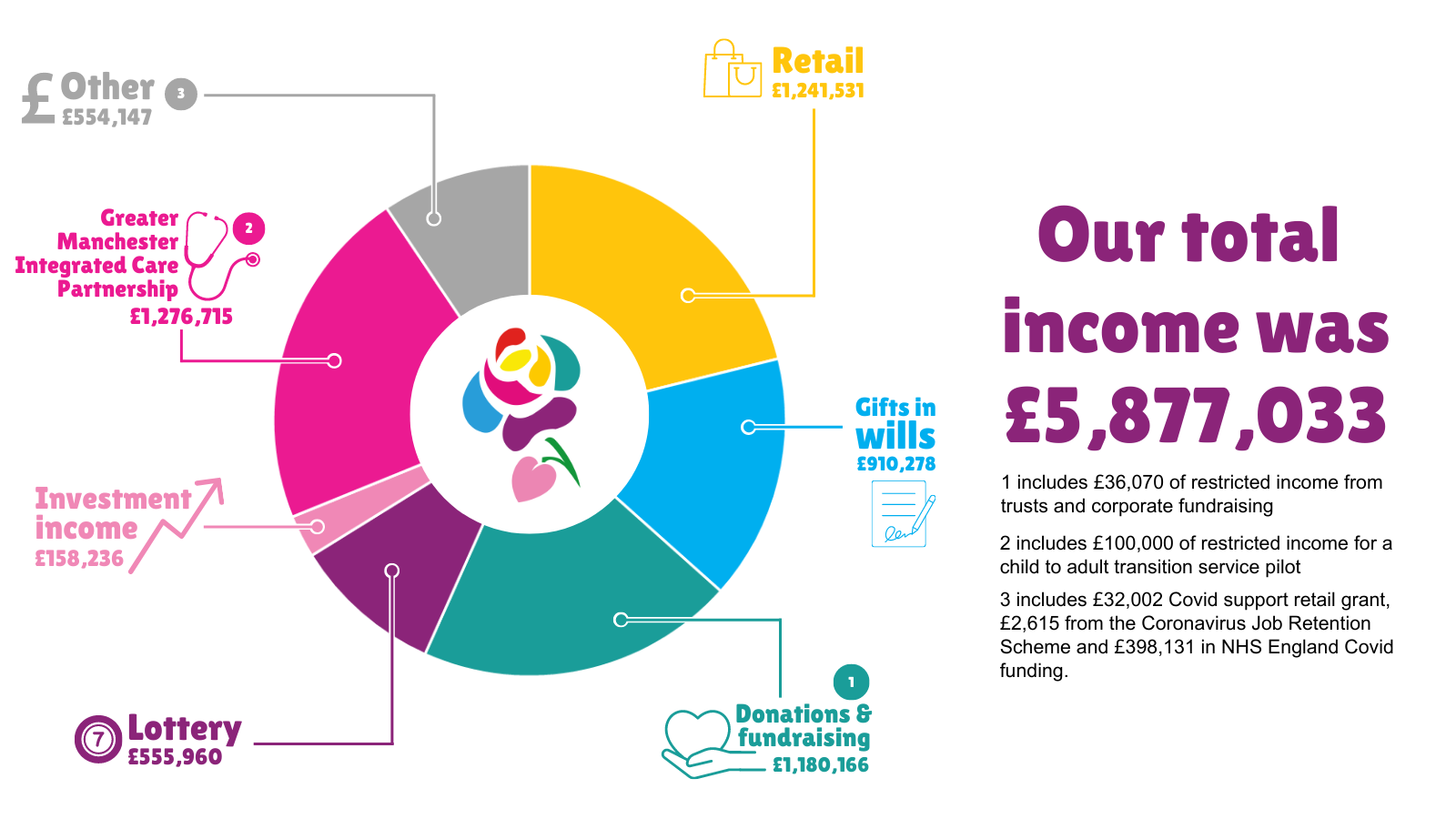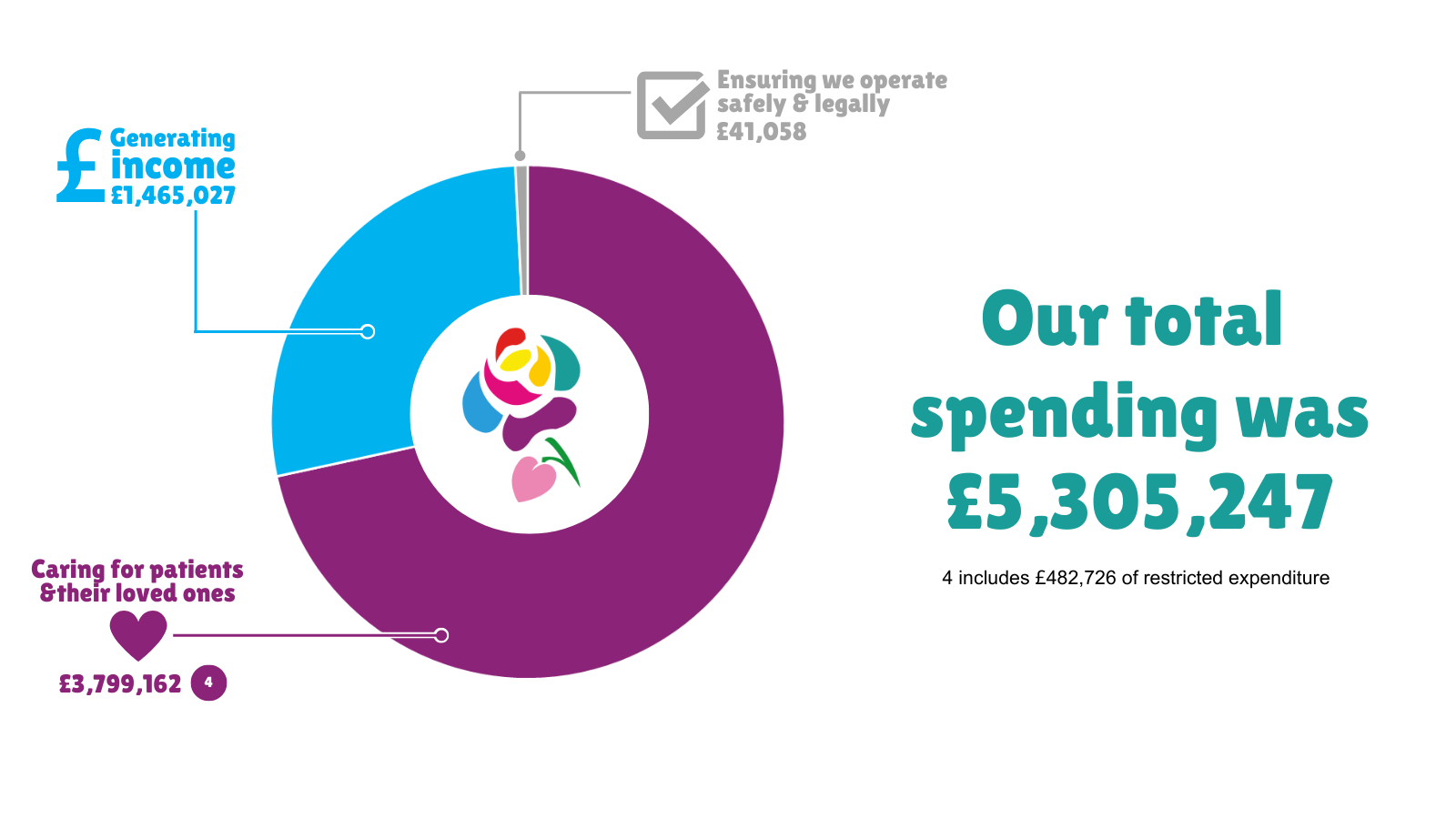 For every £1 we received, we spent 71p caring for patients and their loved ones, 28p generating more income and 1p ensuring we operated safely and legally.
We raised £2.65 from every £1 we spent on income generation.
You can download a copy of our full audited accounts here.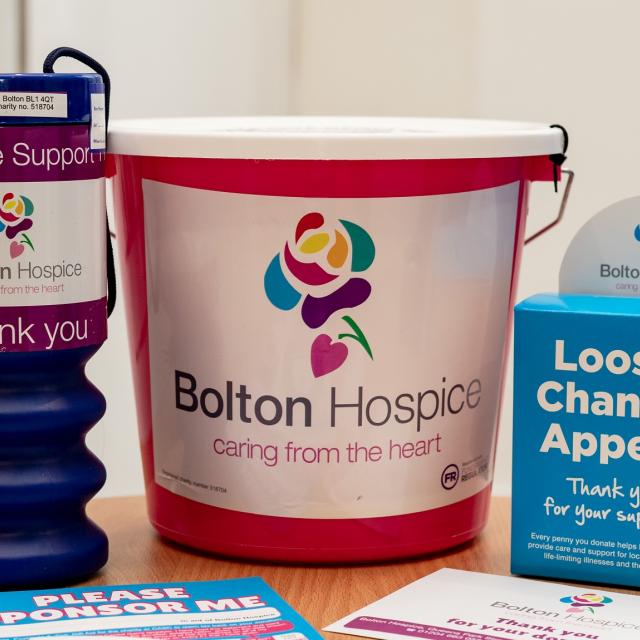 Our Fundraising & Supporter Promise
Bolton Hospice is a local charity. We are here for the people of Bolton who need us, and our work is mainly funded by the people of Bolton. Our values are reflected in everything we do, including our fundraising, and we always aim to exceed expectations.
Read more