Bolton Hospice has successfully delivered the '6 Steps Too' Programme in local Care Homes
---
The programme was jointly funded by the NHS Bolton CCG and Bolton Council, with the '6 Steps Too' course comprising of 6 modules, some formal teaching delivered at the hospice and practical sessions delivered in the care home. The course aimed at enhancing End of Life and Harm Free Care through facilitating organisational change and supporting and educating staff to develop their roles around End of Life and Harm Free Care.
Unfortunately the pandemic disrupted the course but with commitment and perseverance from everyone involved, the following homes have successfully completed the course: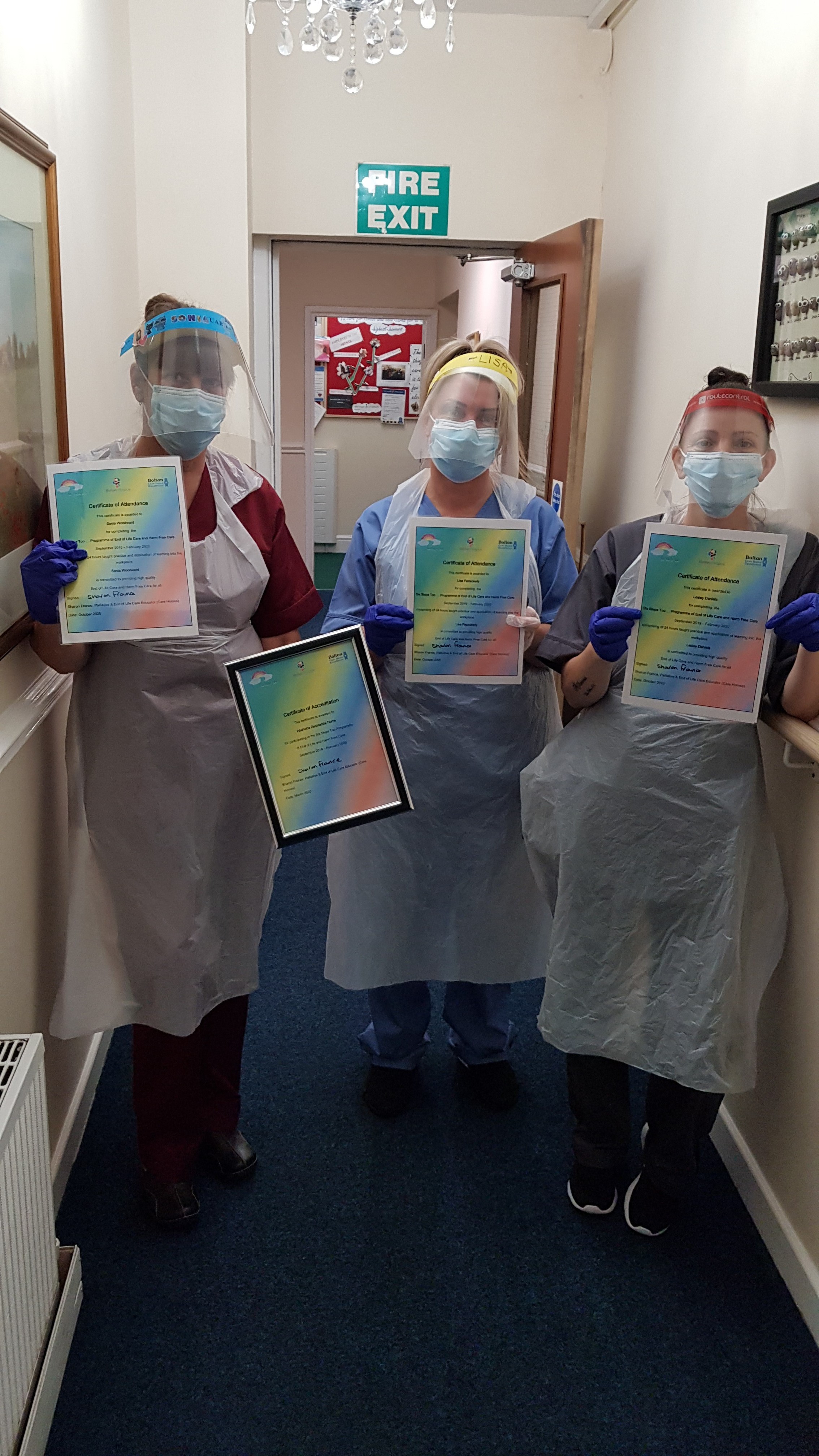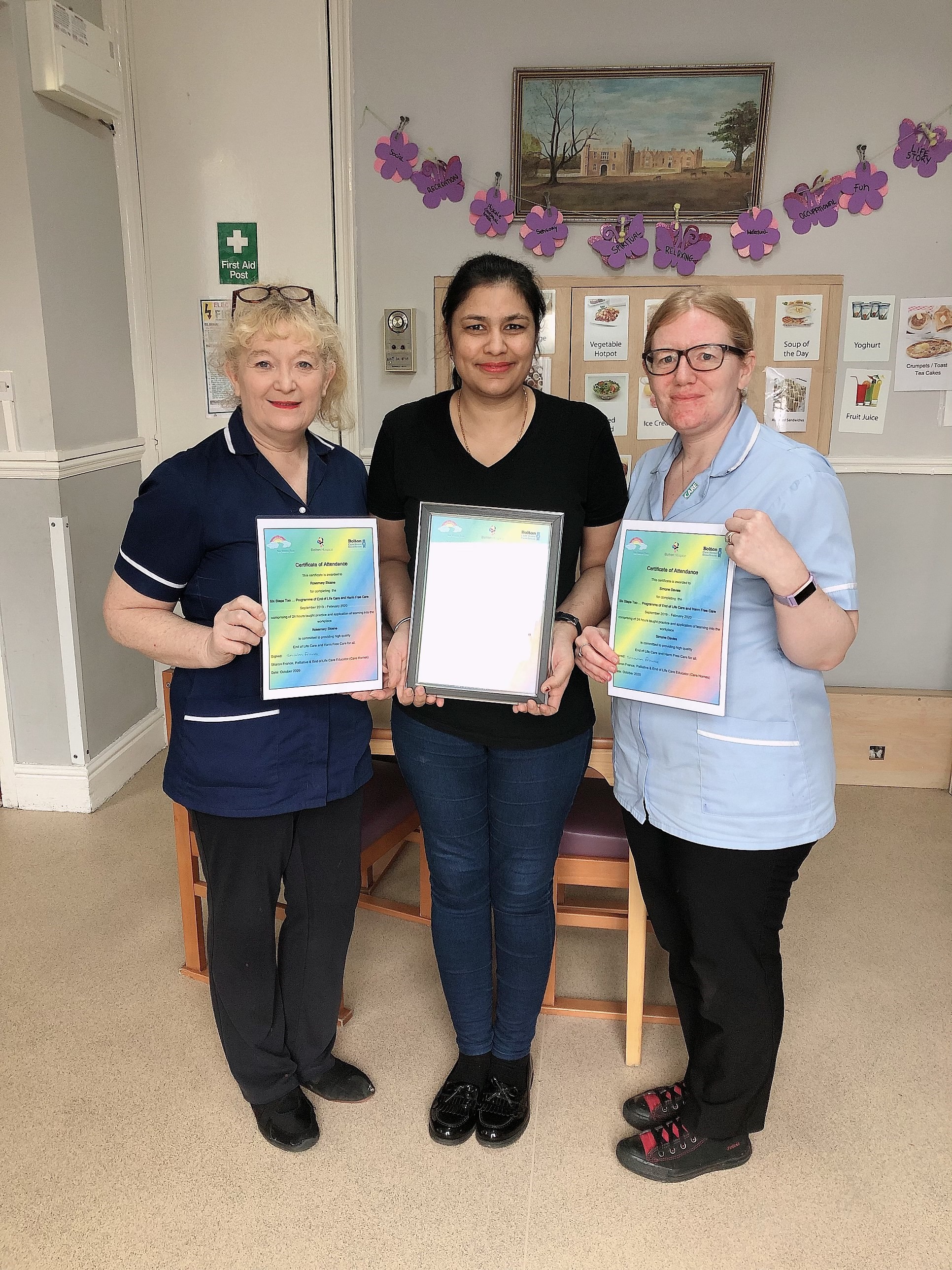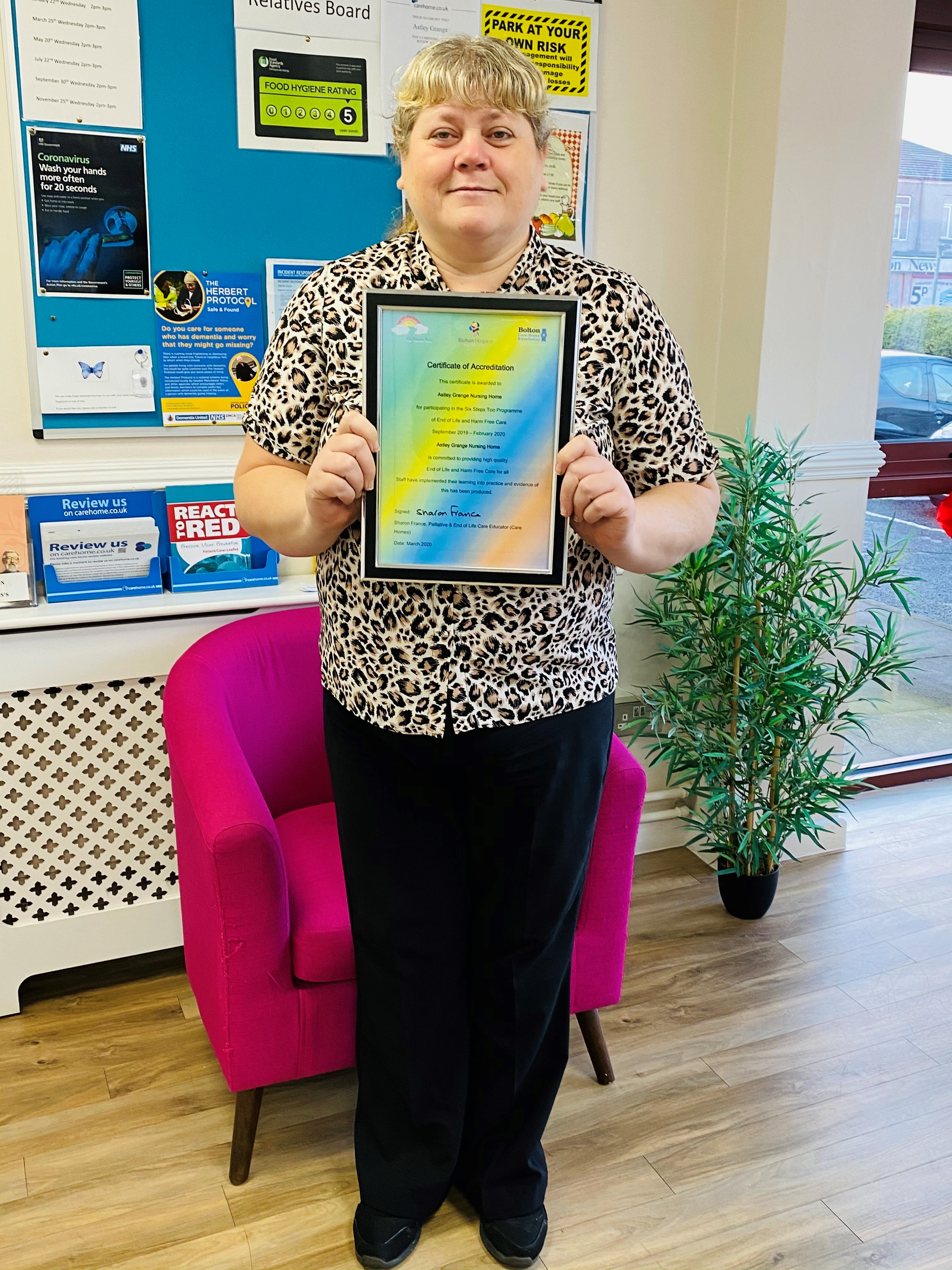 Congratulations to all Care homes!
To find out more about the training Bolton Hospice can provide to care homes and other health care professionals, please see our Education and Training page