Bolton Hospice launch #500faces community appeal
---
Bolton Hospice have launched their brand new 2021 fundraising campaign Bolton Hospice Heroes #500faces this week in a bid to help generate vital funds that have been lost due to the coronavirus pandemic. 
They are looking for 500 people to become Hospice Heroes and pledge to donate or raise £100 for the hospice in 2021.
When you sign up, the hospice will feature a photo of you (or a picture that represents you) on their online dedication page of kindness. You can raise your £100 as an individual, a family, a group, a school or a company and you have until the end of the year to complete the challenge. At the end of the challenge individuals will receive an exclusive hospice heroes pin badge and groups will receive a hospice heroes certificate to proudly display.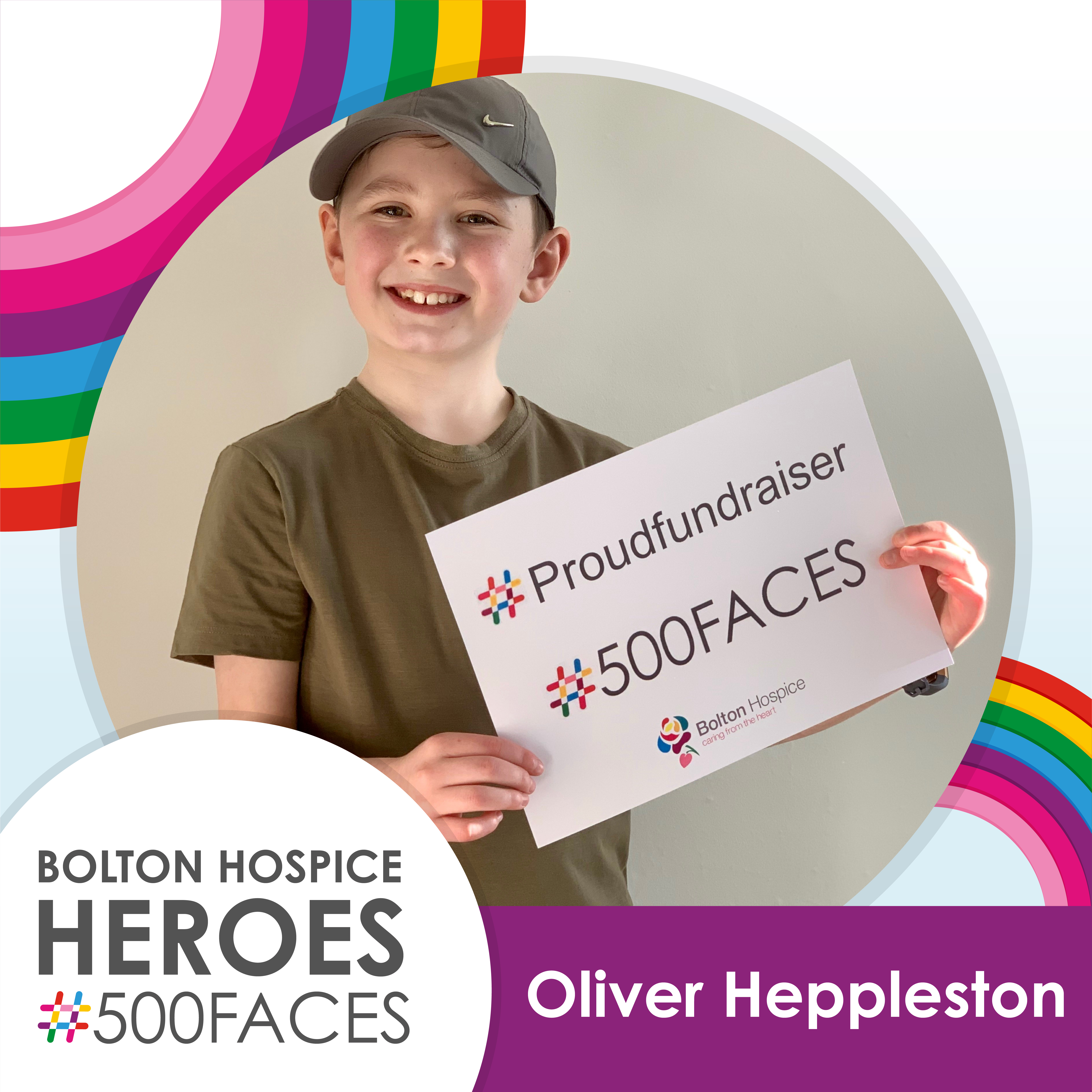 Eight year old supporter Oliver Heppleston is the first of our #500faces & has set himself the challenge of getting from Bolton to Paris virtually by rowing, running, walking, cycling and scooting during 2021. That's a staggering 622km that he has tasked himself to complete to help raise valuable funds for the hospice!
Oliver's mum Katie explains:
"Oliver wanted to support Bolton hospice as he felt strongly about raising money to support a charity that helps other people, he is aware of Bolton Hospice as his school had recently raised funds for them by wearing their Christmas jumpers to school.
We thought it was an appropriate charity for Oliver to support as one of the governors from Oliver's school, The Oaks Bolton was recently cared for at the hospice.  We feel that the hospice does great work in supporting individuals and families."
Bolton Hospice interim fundraising manager Kathryn Willett is encouraging as many local people to get behind the appeal as possible:
"Despite restrictions, there are still lots of ways that you can help raise vital funds for Bolton Hospice during this difficult and uncertain time. Lockdown certainly made fundraising challenging last year but our supporters got creative and came up with the most wonderful ways to help raise money for us.
We have taken inspiration from them and put together a list of great fundraising ideas which will hopefully entertain you during lockdown whilst at the same time helping to raise funds for the essential care we provide our patients and their families."
To pledge your support and sign up to the #500faces appeal, please visit https://www.boltonhospice.org.uk/hospiceheroes500faces