This week marked our annual Thank-a-thon; our opportunity to celebrate and share the love for our volunteers, supporters and every person that makes Bolton Hospice and the care we provide possible. Every fundraiser, kind donation and message of support means the world to us every day, every week - not just this one!
As part of our Thank-a-thon, staff and volunteers from across the hospice hand wrote and posted 630 thank you cards, 200 certificates to schools and businesses and delivered some special gifts to supporters which were kindly donated by charity champions Christine Baldwin from Asda Astley Bridge, Carolina Worthington from Asda Farnworth and Lorraine Smith from Asda Burnden Park.
Here are some of the special messages we shared over the week.
A thank you message from our Chief Executive Leigh Vallance to share our thanks for the incredible support we have received, and now more than ever just how much this means to our team
A thank you to our amazing volunteers from Cathy, Head of Retail, and Margaret, Volunteer Co-ordinator at the hospice
 Our volunteers across the hospice make an incredible difference, from supporting our shops to helping our hospice team on the Inpatient Unit, each of our volunteers is a much loved member of our hospice family and deserves to be celebrated. We truly could not do what we do without them!
We spoke to some of our hospice team to share their personal thank you messages to our supporters this Thank-a-thon.
Your kindness & generosity, thoughtful gestures and loyal support has meant the world to us over the last 12 months and we are so grateful to each and every one of our supporters for helping to put the heart in the hospice and for keeping us going when we needed it most. THANK YOU for your continued support!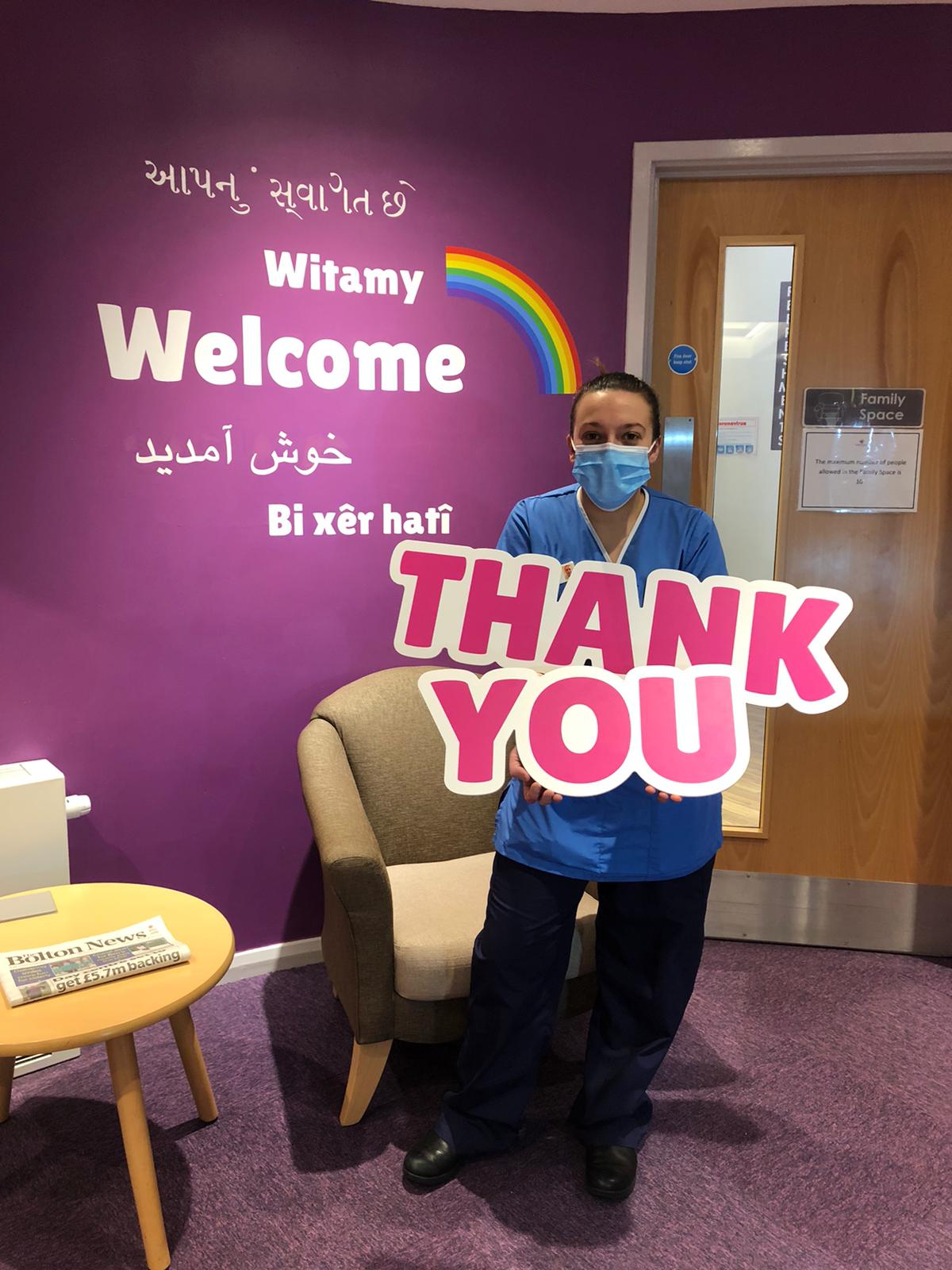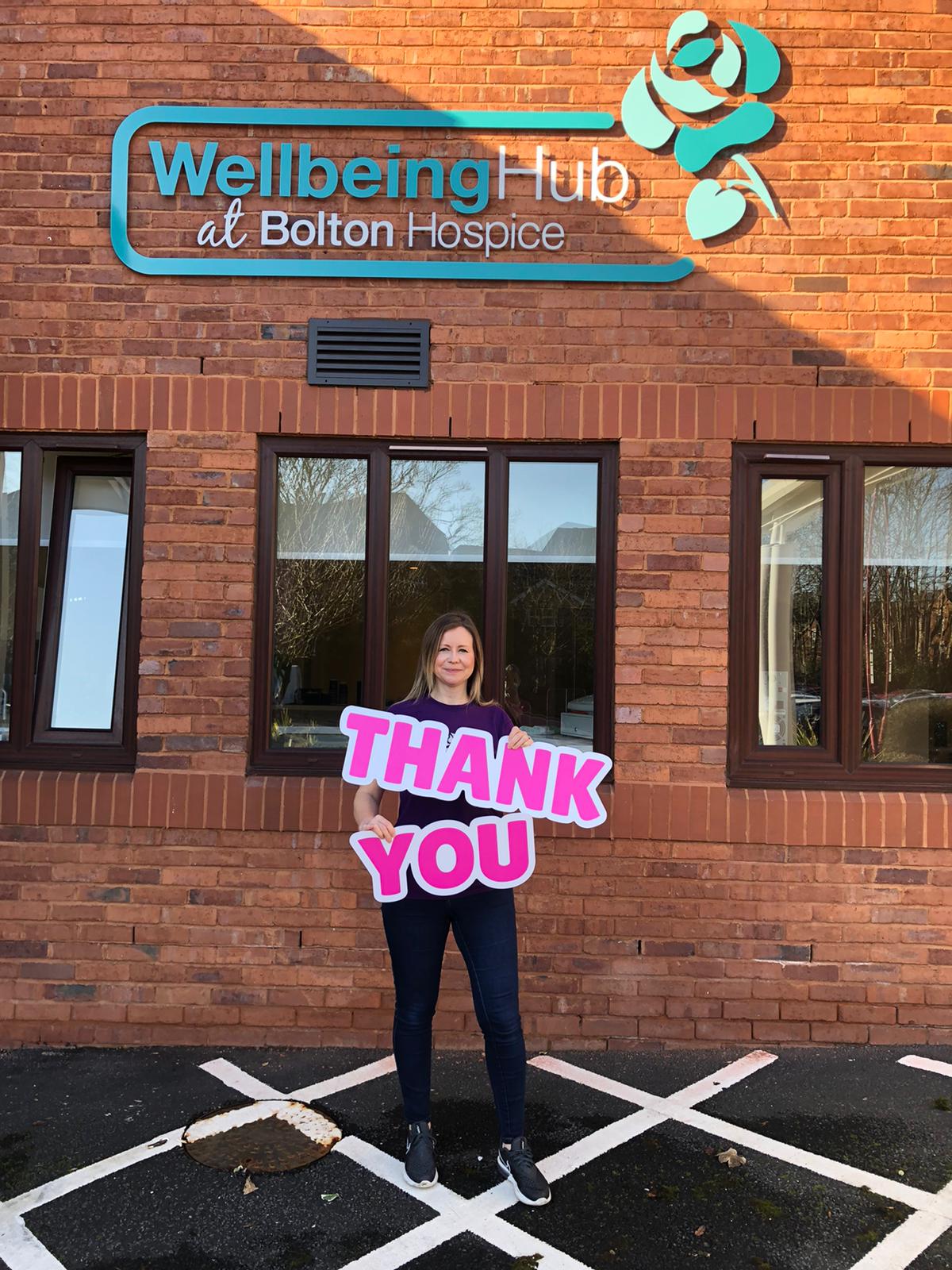 "Thank you for your well wishes and treats that lifted our spirits and let us know you were thinking of us – it really means a lot to us."
Sarah Durmaz, Nurse at Bolton Hospice
"Thank you for making us smile with your crazy and creative fundraising ideas"
Kathryn Willett, Interim Fundraising Manager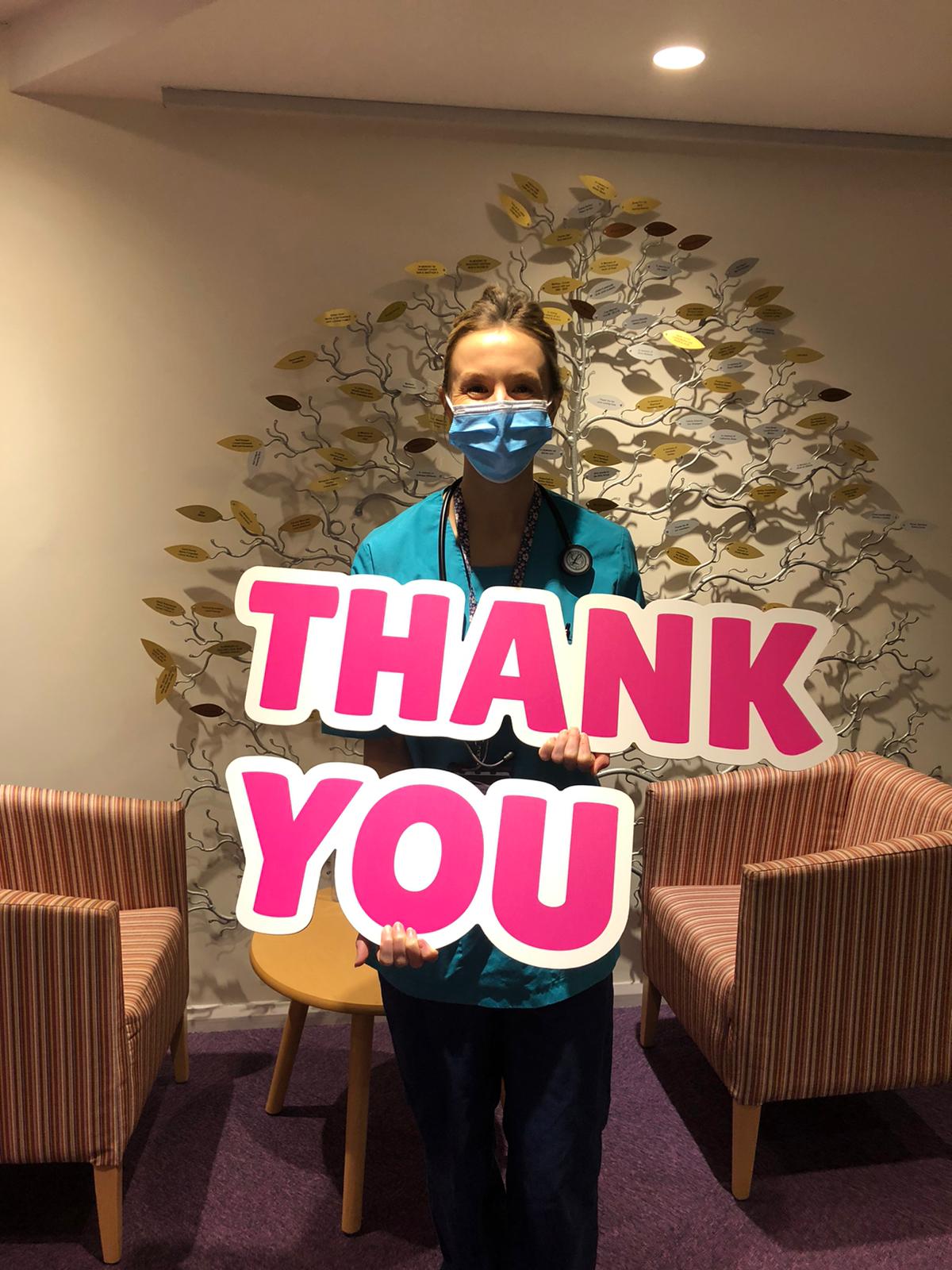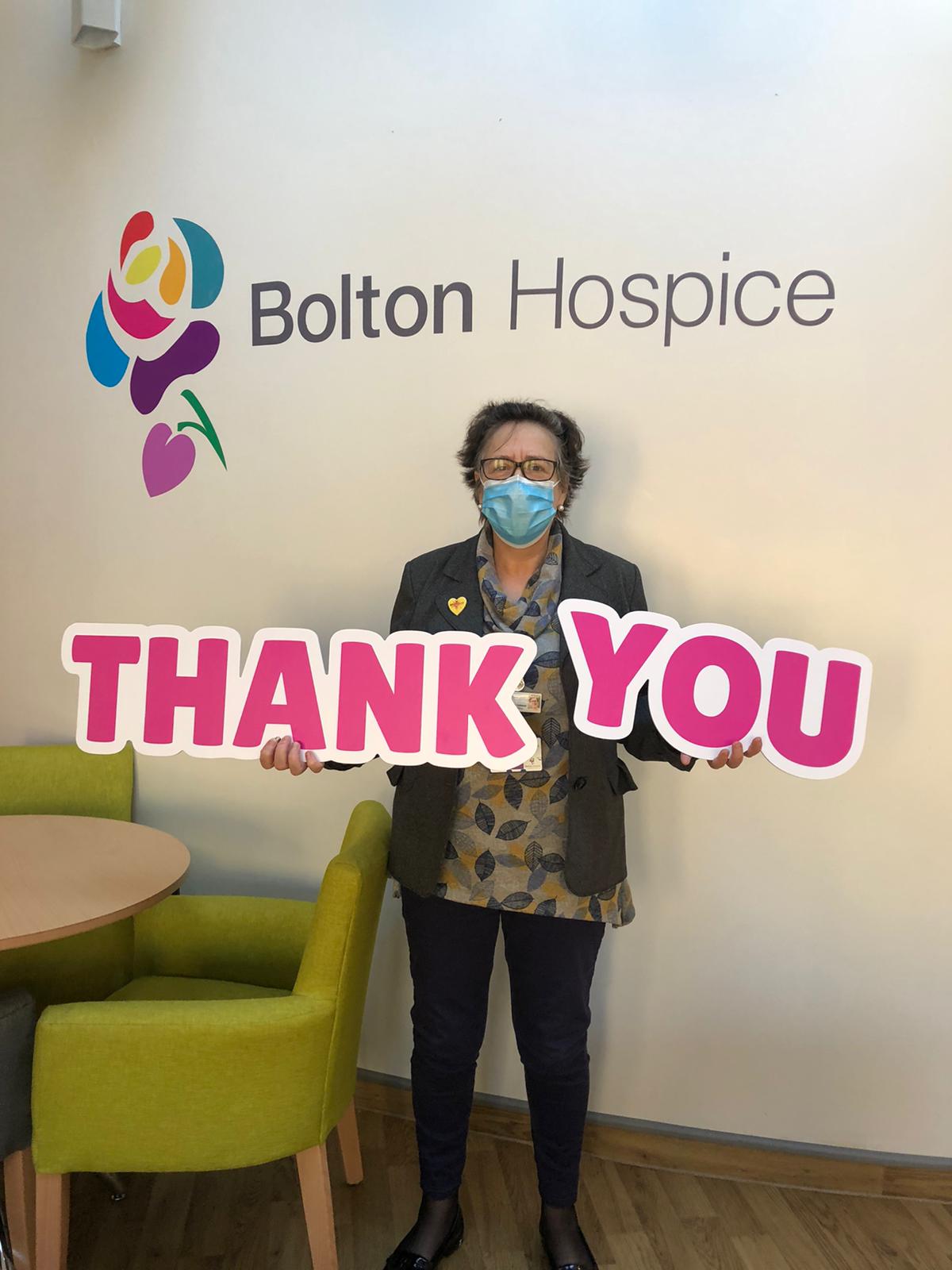 "Thank you for being there when we needed you most."
Kate Bradshaw, Doctor at Bolton Hospice
"You make all the difference. You are what makes Bolton amazing and what makes Bolton Hospice especially wonderful. Thank you from the bottom of our hearts."
Leigh Vallance, Chief Executive
We get by with a little help from our friends
Thank you to 11 year old local performer Kallea McKee for recording this wonderful cover of the Beatles classic to help us share a thank you to our incredible supporters.