Memory boxes supporting bereaved children and teenagers
---
Due to the Covid-19 pandemic and associated restrictions that are in place, children are not always able to visit their loved ones in Bolton Hospice. The last year has been a very difficult time for our patients and their families, and for us as professionals, as hospice care is not only about caring for our patients who have been diagnosed with a life-limiting illness, but also supporting their families through a very difficult time in their lives. This support usually extends beyond the death of their loved one, and into bereavement.
Our Spiritual Care and Bereavement Support Lead here at the hospice has still been able to offer telephone support to some individuals, and for groups through the use of online platforms such as Zoom. However, the hospice has not been able to support anyone in the way we did pre-pandemic, including how we support children and young people.
"Prior to the pandemic the Education team delivered training which was accessible to teachers, health professionals, and the wider community of Bolton. This training included supporting children and teenagers through loss, grief and bereavement. The training was developed to equip attendees with the tools and confidence to enhance the support that they offer to children and teenagers following the death of a parent or loved one."

- Angela Egerton, University Hospice Lecturer/Practitioner
Thanks to a very generous donation from national charity Cash for Kids, Bolton Hospice will be able to kick-start the support we can give to children and teenagers in a different and safe way. We have spent the money on putting together memory boxes that can be given out to children and teenagers when they have experienced the death of someone very close to them. They contain items and activities that the child or the teenager can use to ease the pain of loss and bereavement, and to help them to work through how they feel and eventually be able to have nice memories of the person who has died.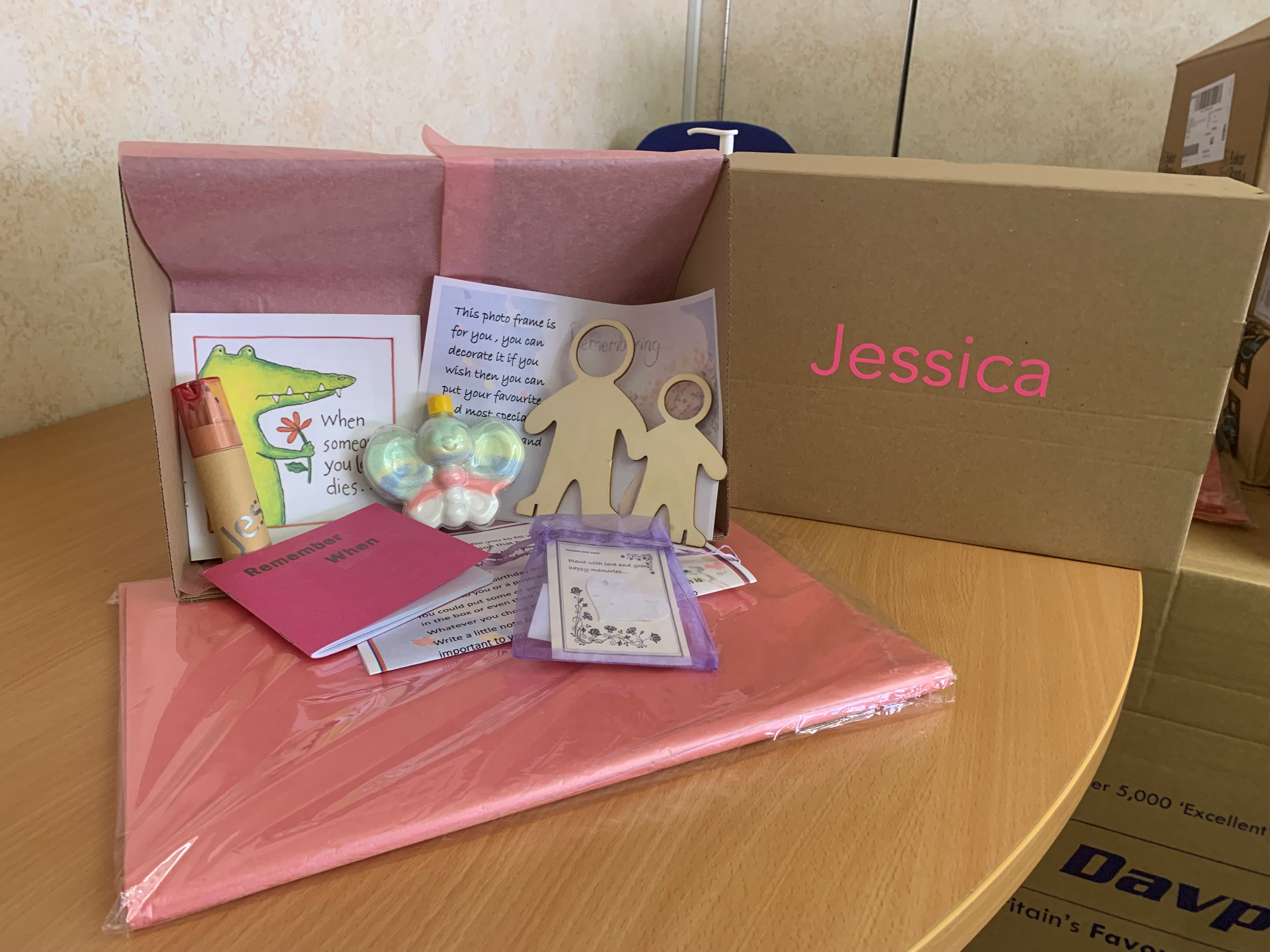 Please note, we are currently unable to offer face-to-face training due to the on-going Covid-19 restrictions, however we are now starting to move our training sessions onto a remote learning platform. For further details of all our upcoming training courses, please click here.  
For any questions about bereavement support, please contact our Spiritual Care and Bereavement Support Lead, John Hall, by calling the hospice on 01204 663 066.