Celebrating our charity challengers
---
Our supporters step up to the challenge throughout the year, accomplish amazing things and raise money to enable us to care for local people facing the challenge of living with a terminal or life-limiting illness.
More than ever before, the challenges our hospice heroes take on and the funds they raise make a difference - from pedalling for patient care and running to make a real difference, to swimming to show their support!
Here we're shining a spotlight on some of the supporters who have recently taken on a challenge as proud members of Team Bolton Hospice.
Louise and Susanne's Scaffel Pike Hike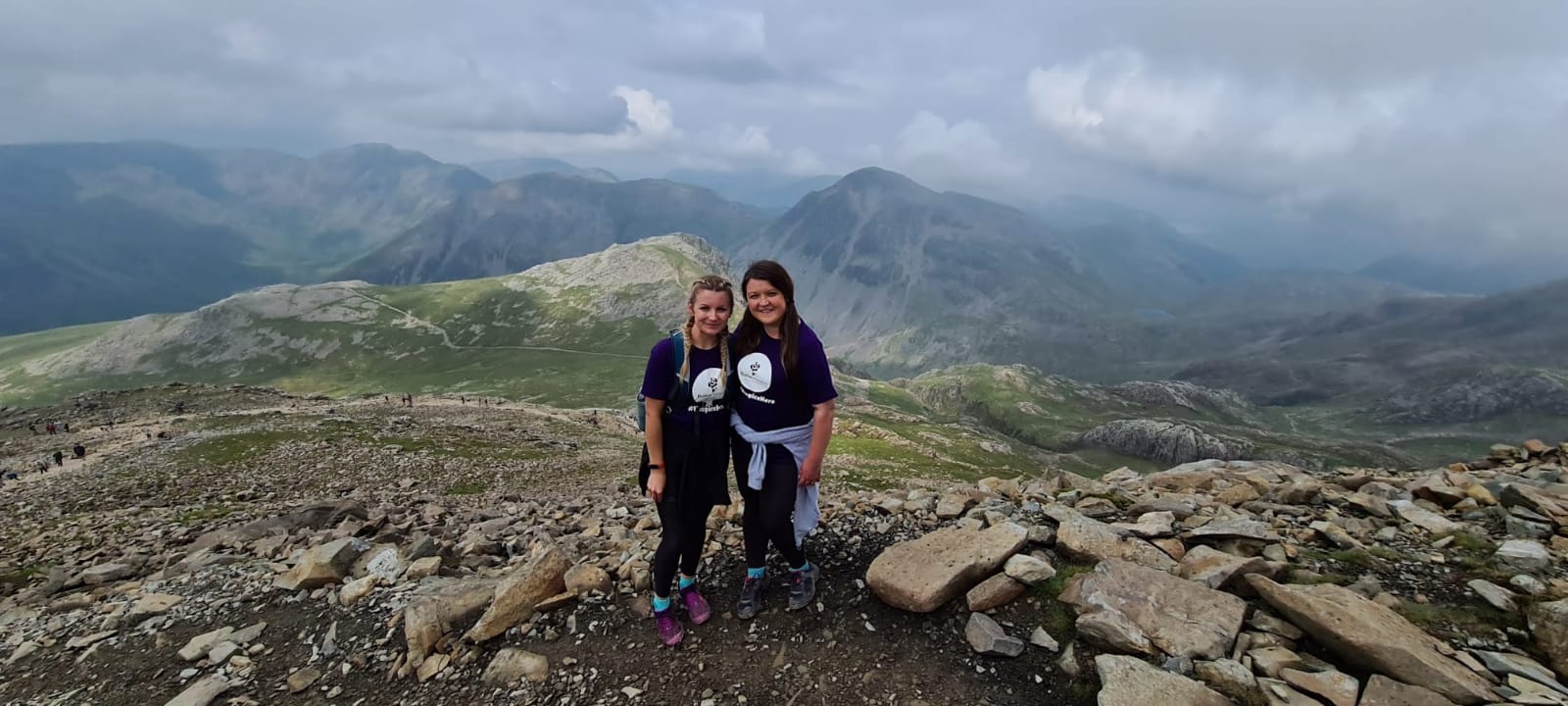 Sisters Louise Bentley and Susanne Szczyrba put on their hiking boots and packed their rucksacks this July to complete a special Scafell Pike Memories Hike in memory of their Dad Joe Bentley, who was cared for at Bolton Hospice. Last year the sisters reached the Summit of Snowden and this year set out to complete Scafell Pike – England's tallest mountain.
Over 10 years ago the duo started taking part in Bolton Hospice's annual Memories Walk in memory of their Dad, Joe. Sharing on their fundraising page "this cause is extremely close to our hearts and we consistently fundraise for the hospice to show our gratitude, support and appreciation. We can never replay them for the end of life care they gave to our Dad, but we can raise money to ensure they can provide that same care and love to the many more patients who will sadly required it".
Louise and Susanne's Dad Joe was diagnosed with liver cancer in 2001, with Joe being told he would have just 6-9 months to live. The family shared 10 months with their Dad after his diagnosis, and in May 2002 Joe sadly passed away at Bolton Hospice surrounded by his loving family and friends.
Susanne shared after the walk on social media:

"We did it! We climbed up and down Scafell Pike in 6 hours and 16 minutes (including all rest stops and a section where Louise ran about 1.5k down and back up the mountain to retrieve our lost waterproofs!)

A total of 21,105 steps, 13.63 kilometres (8.46 miles) and a total height of 978m (3, 209ft) We've currently raised £840 for Bolton Hospice!! Thank you so much everyone, we really are so grateful"
Darren Stott's memorial 'Manchester to Blackpool Ride'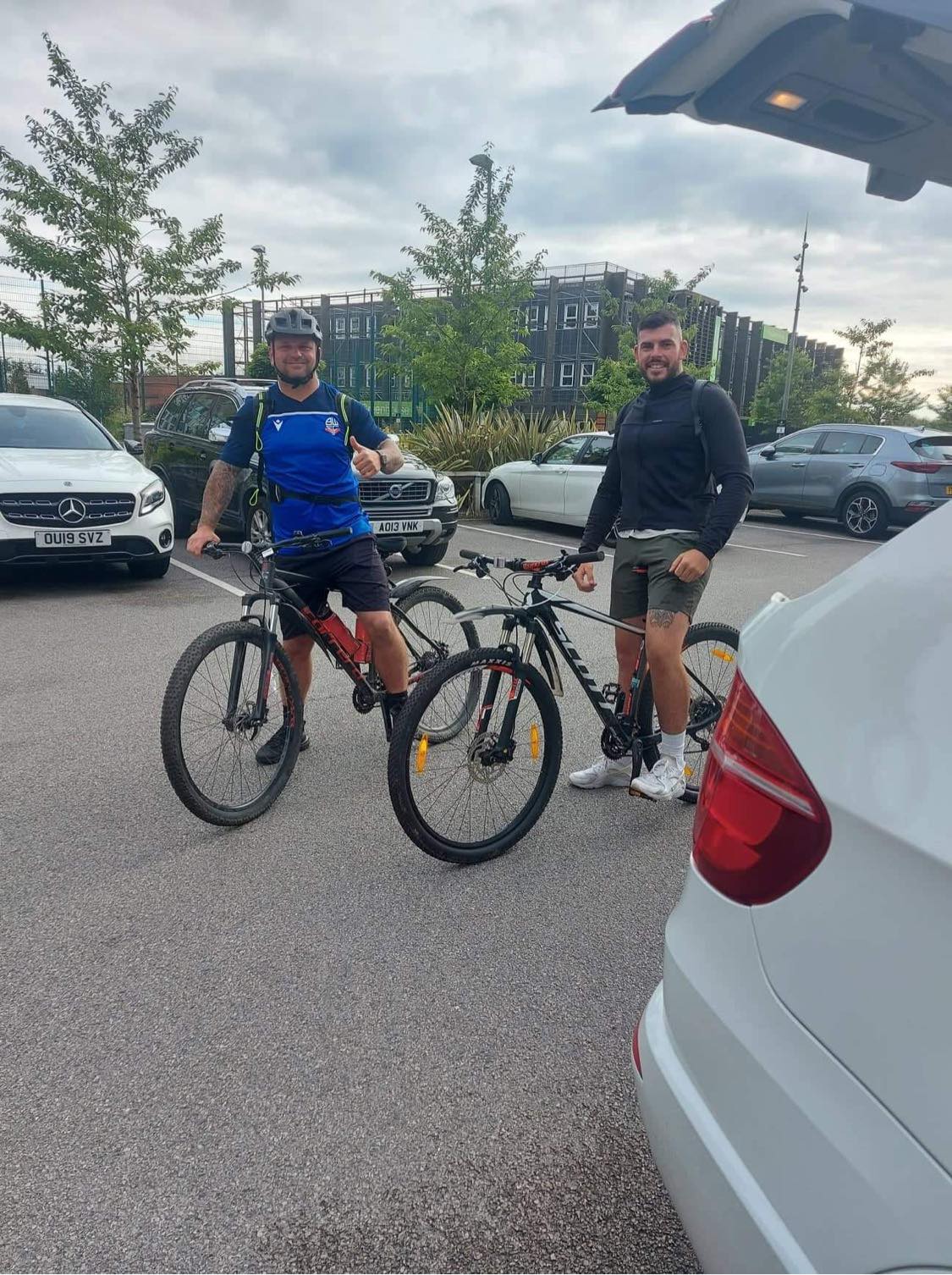 David Stott, Daniel Gill and Alex Hyland took on the 60 mile Manchester to Blackpool Bike Ride in loving memory of Darren Stott who was cared for here at the hospice. The group pedalled for patient care and together have raised £600 to help the hospice.
Team Deane members first marathon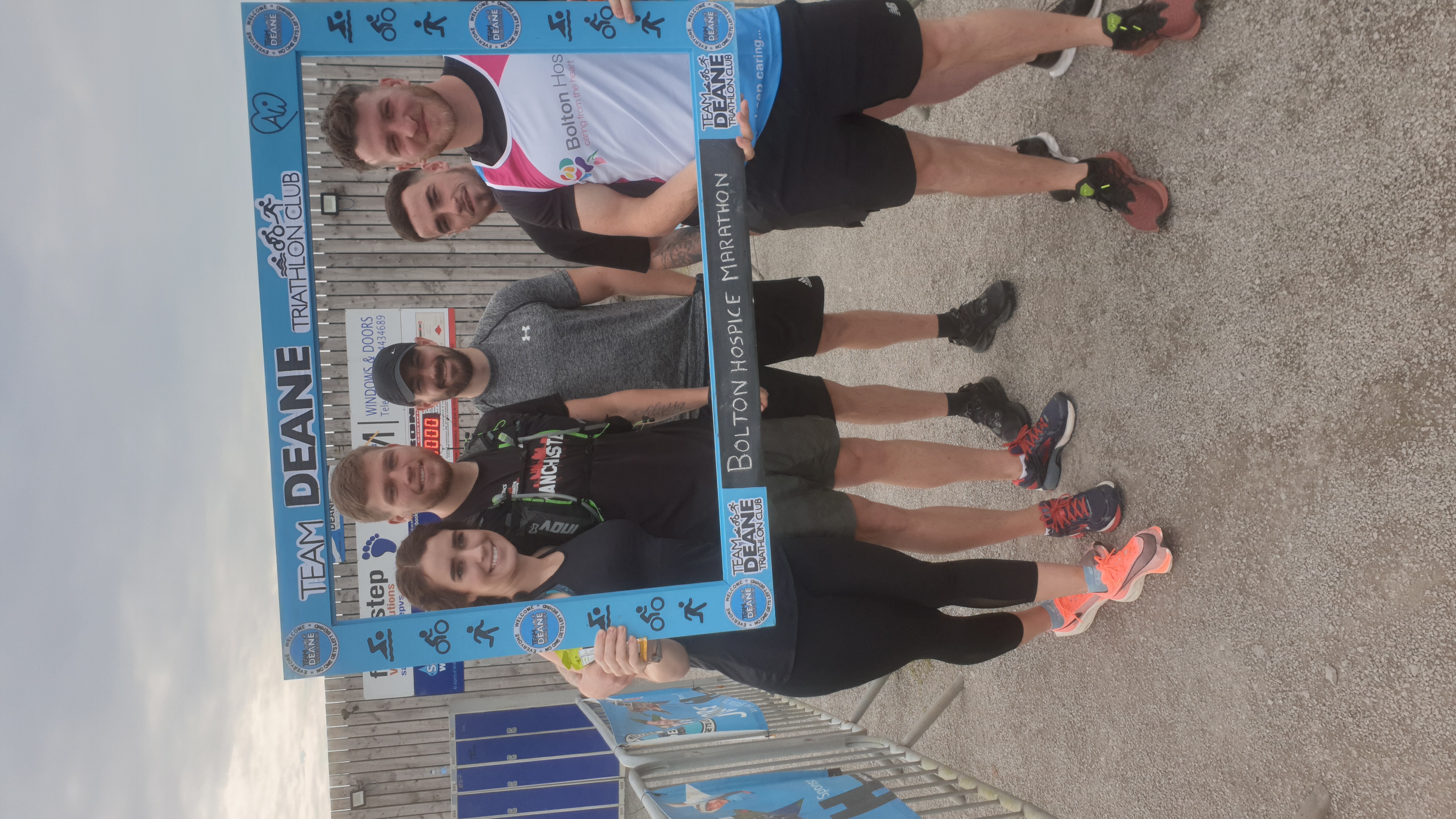 Team Deane members Jamie Brookes, Dave Connally, Jennifer Pilling, Ryan Derby & Dean Oldroyd with the support of Chris Brady completed their first ever marathon whilst raising an incredible £960 for Bolton Hospice!
Chris arranged this for the team as they had signed up for various races and events that had been cancelled due to Covid restrictions, so when restrictions changed, they were able to officially complete the marathon and raise vital funds for the hospice.
Our IronMan challengers reach the finish line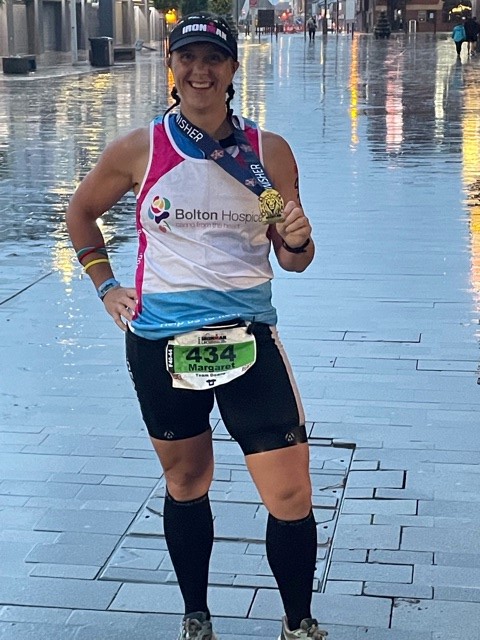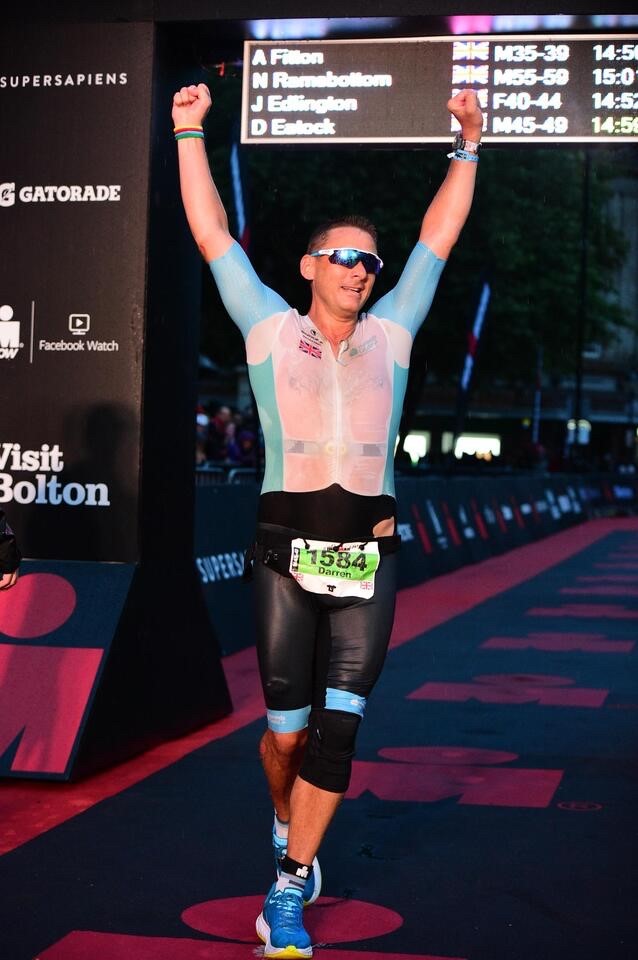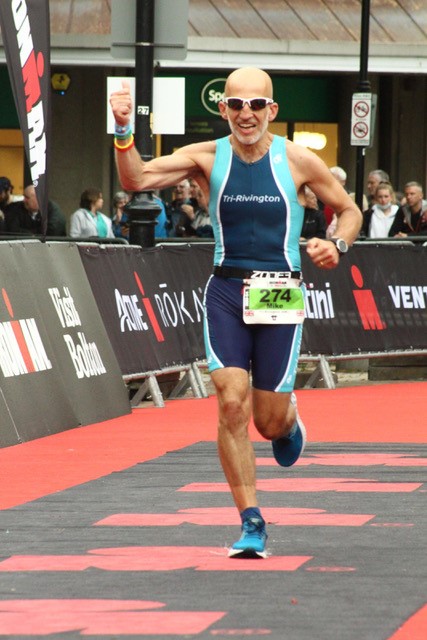 Chris Byrne, Margaret Williams, Michael Caine, Darren Eatock & William Hayman-Brown took on the IronMan Triathlon challenge and have raised a combined total of £7385.95 for Bolton Hospice! These funds will enable us to continue caring for local people when they need it most.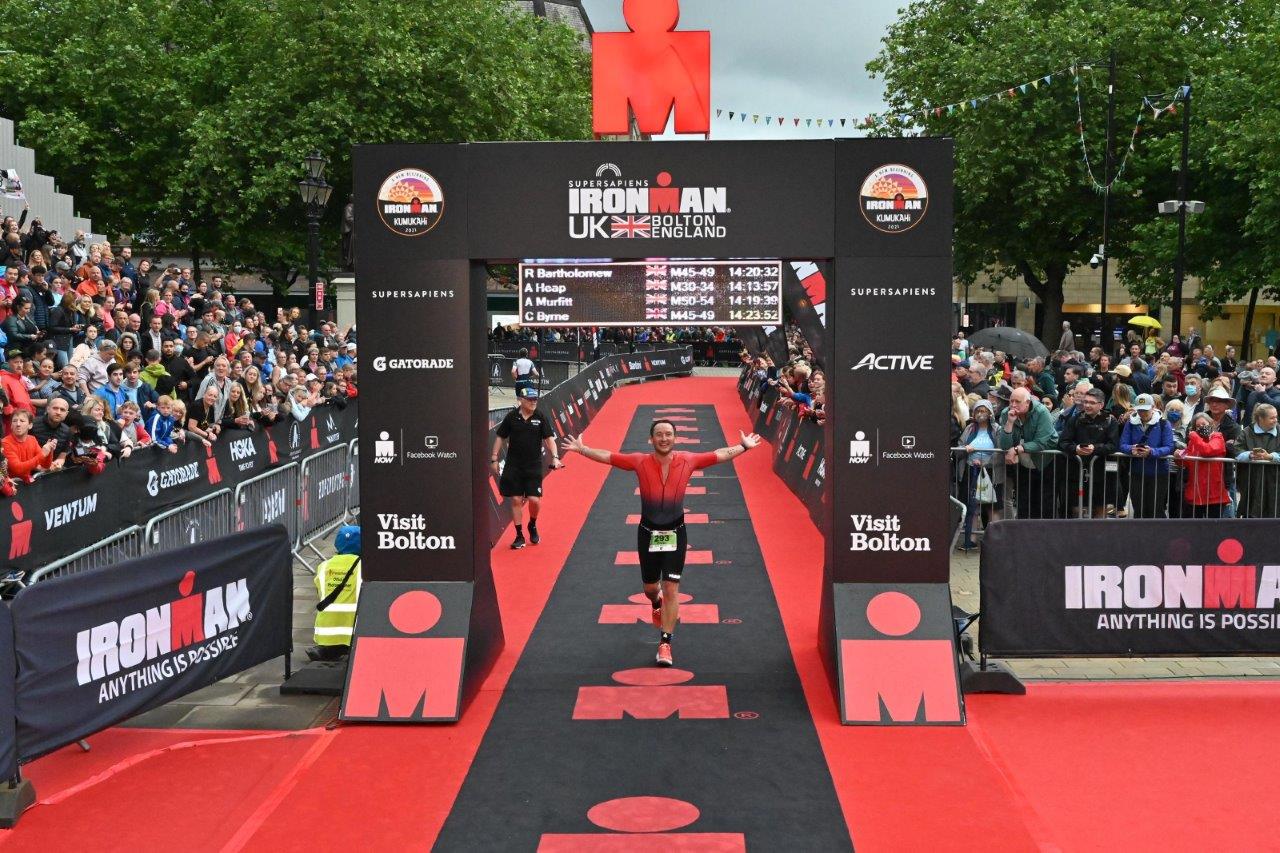 Chris shared:

What an amazing day, despite the weather, it was out of this world. All went to plan and I had a time slightly quicker than I had expected so a good day all round. I am also over the moon with that amount raised.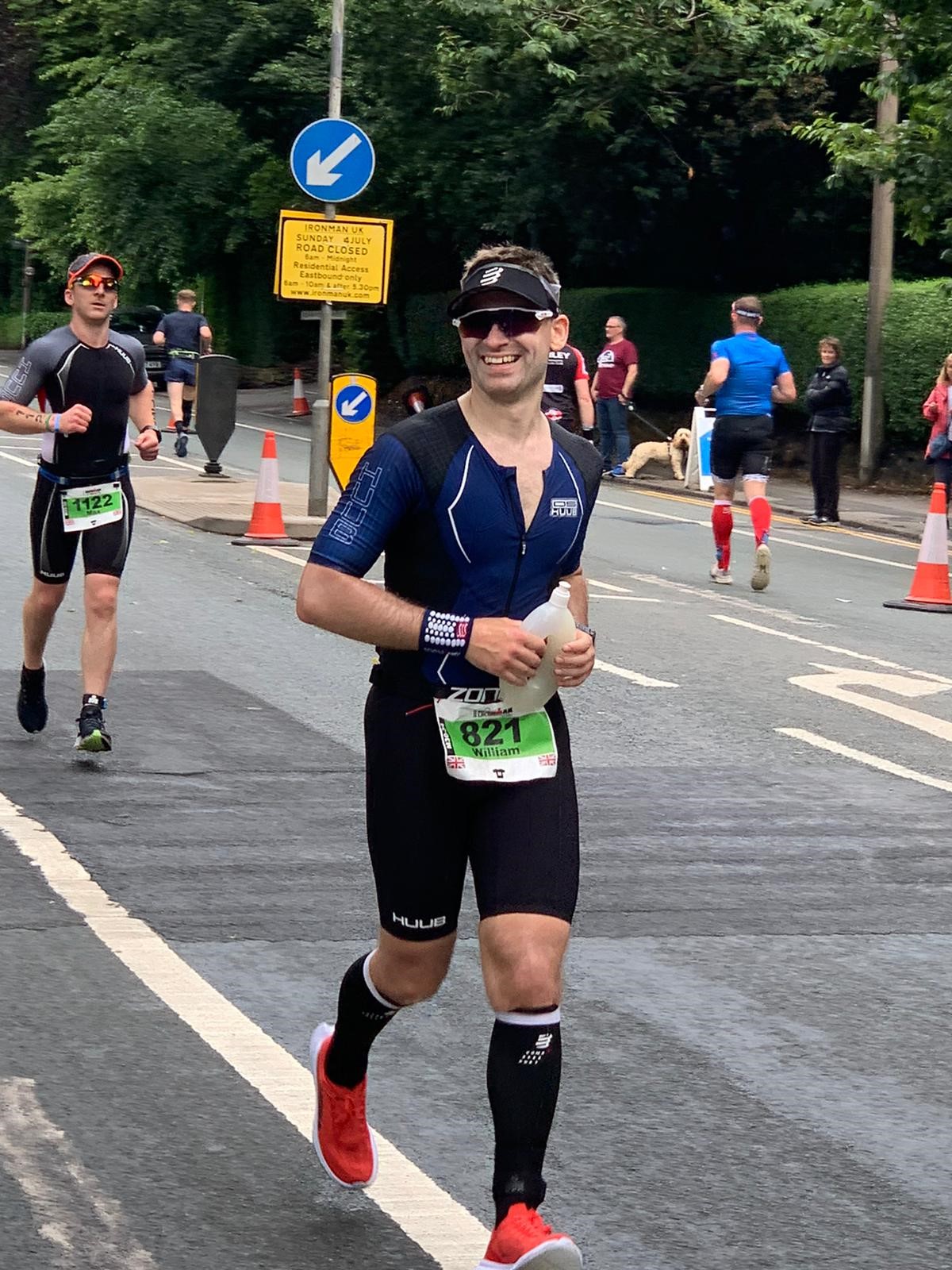 William shared:

I am absolutely delighted to have finally done it and probably in the worst weather conditions imaginable.  At first my goal was to raise £250! and never thought it would get to this point.  (£1840) I am delighted this contribution will make a difference to the hospice and benefit others in return for the fantastic support we received as a family.
Rona's 50 Mile Trail challenge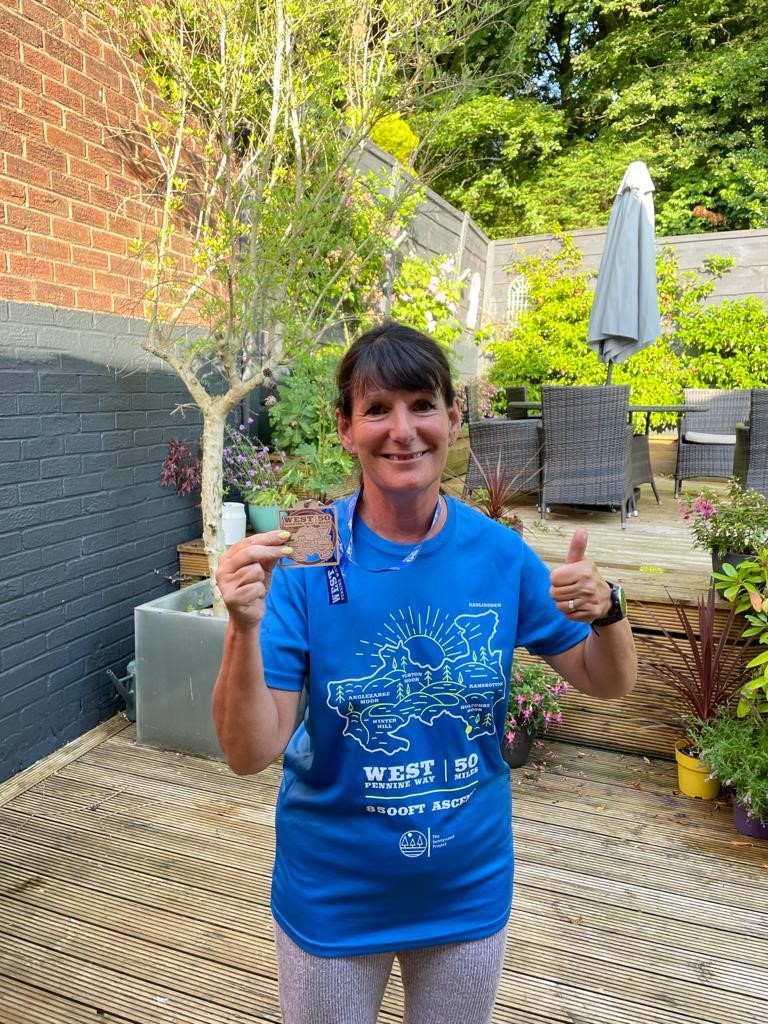 True charity champion and Bolton Hospice supporter Rona Ricioppo completed a half marathon around her kitchen island in lockdown last year to raise vital funds for the local hospice, took on another 100 laps around her kitchen island to support the Sir Captain Tom challenge and most recently, completed The Pennine Way 50 mile trail challenge in the blistering heat to raise over £400 for the hospice – earning every penny!
Rona is now looking forward to taking on her next charity challenge, running The London Landmarks half marathon on 1st August to help raise funds for Bolton Hospice.
Join #TeamBoltonHospice
If you are interested in taking on a challenge for Bolton Hospice and joining Team Bolton Hospice, check out our list of local challenge events here and contact Kathryn from our Fundraising team for your free Bolton Hospice vest and fundraising pack at fundraising@boltonhospice.org or call 01204 663066.