The Old Bank Café re-opens!
---
The Old Bank Café in Astley Bridge re-opened on Monday 12th July and we were thrilled to welcome our customers and staff back!
We'd like to thank all of the lovely customers who have already visited us in our first week since re-opening our Café.
Jacqueline Barlow, Café manager, shared:
"It was lovely to welcome back two of our favourite regulars in the café today, the wonderful George and Glad. A definite sign that things are finally getting back to normal!"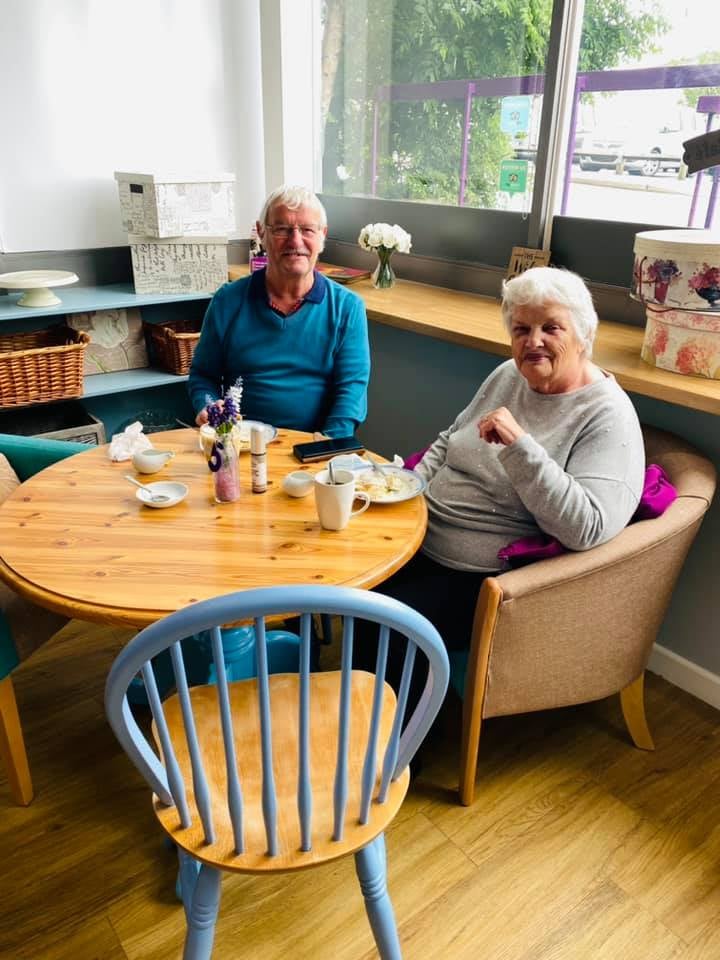 The café on Hillview Road (BL1 8QQ, opposite Asda) serves breakfast, lunch and coffee and cake, and the famous hospice soup of the day will surely tempt many visitors! Our charity shop next door is full of great bargains, so you can combine a visit to both venues whilst supporting the vital work of the hospice.
The opening hours of The Old Bank Café are Monday - Saturday, 10am - 3.30pm and Sunday, 11am - 2pm and we serve speciality tea and coffee, breakfast and light lunches, delicious cakes and Carrs Pasties, all to eat-in or take-away.
There is free Wi-Fi for customers, making the Café the perfect place for a working lunch or meeting. We also pride ourselves on being a breastfeeding friendly Café, and have even installed a potty in our toilet for customers.
If you would like to volunteer a few hours of your time at The Old Bank Café, please contact us on 01204 663063 or click here for more details.