Strictly Learn to Dance 2021: The Results!
---
Saturday 6th December saw the long awaited Bolton Hospice Strictly Learn to Dance Finale return to the Bolton Whites Hotel, with 11 couples competing and stepping into the spotlight to show their dance training; taken on to help raise vital funds for the hospice!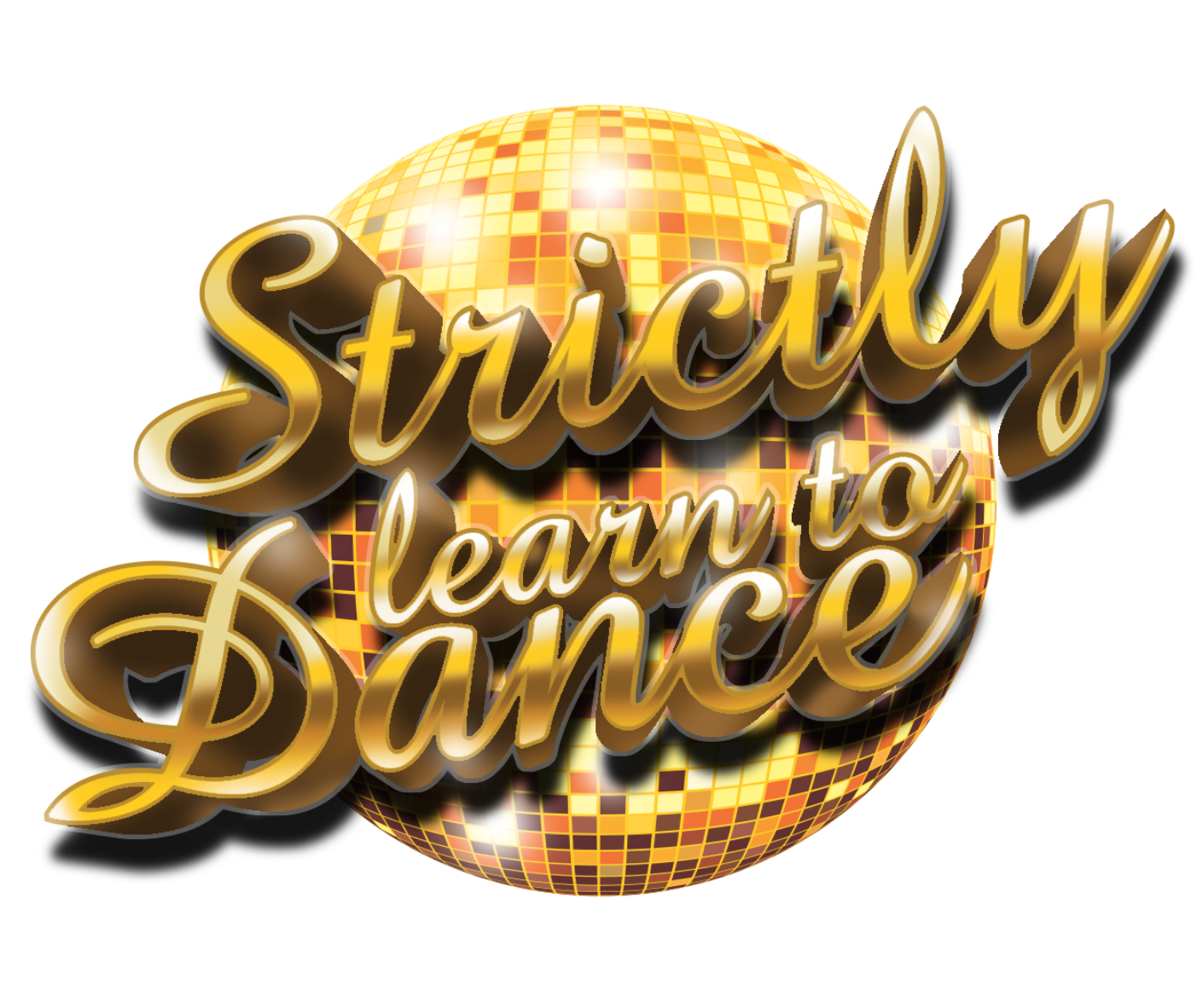 The dancers had been learning to dance and raising money for Bolton Hospice since January 2020, and through the postponement of the original finale event couples continued to fundraise and we were thrilled to see 11 of the original 20 dancing duos return to rehearsals at A Touch of Class Dance Studio and to show off their newly found dance skills at the grand finale.
The event was a huge success and saw family, friends and local businesses join together to cheer on the Strictly participants. Through the incredible efforts of the dancers raising vital sponsorship and all who supported Strictly Learn to Dance, a total of around £50,000 has been raised for Bolton Hospice! 
"We can't thank everyone involved enough for making the event such a success and we are delighted with the amount raised - it will make a world of difference to our patients and their loved ones. The dancers have been waiting to perform for almost two years and we are incredibly grateful for the continued energy and enthusiasm to practice their dances and fundraise."
Winners of Strictly Learn to Dance 2021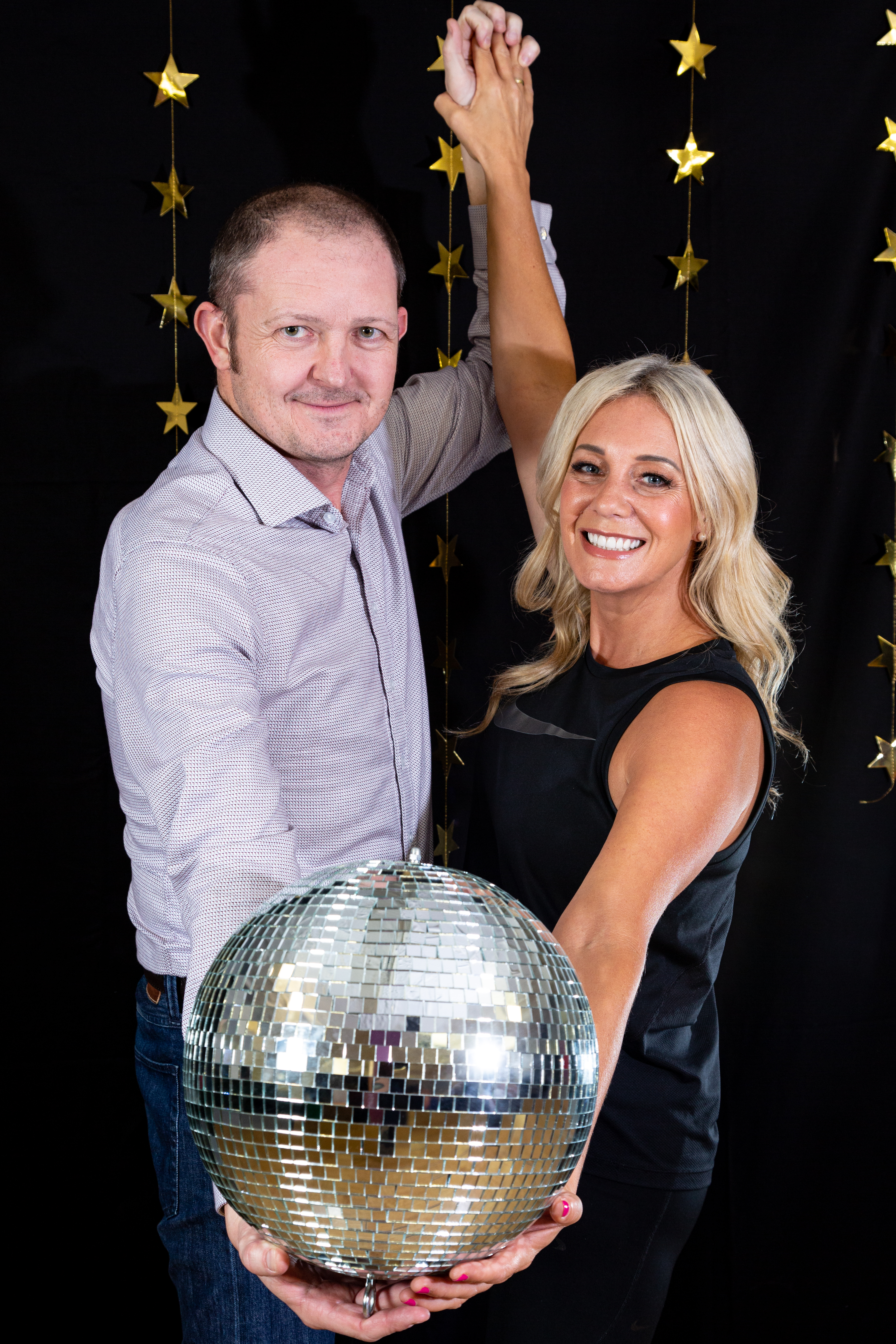 Bolton Hospice Strictly Learn to Dance 2021 Champions:
Claire James & Greg Gardner-Boyes
Quick Step winners:
Claire James & Greg Gardner-Boyes
Argentine Tango winners:
Claire James & Greg Gardner-Boyes
Audience Choice Winners:
Steph Wheatley & Adam Taylor
Rock 'n' Roll winners:
Steph Wheatley & Adam Taylor
Cha Cha winners:
Laura Keegan & Paul Wright
Salsa winners:
Adele Pettecrew & Andrew Coop
Most Improved Couples:
Adele Pettecrew & Andrew Coop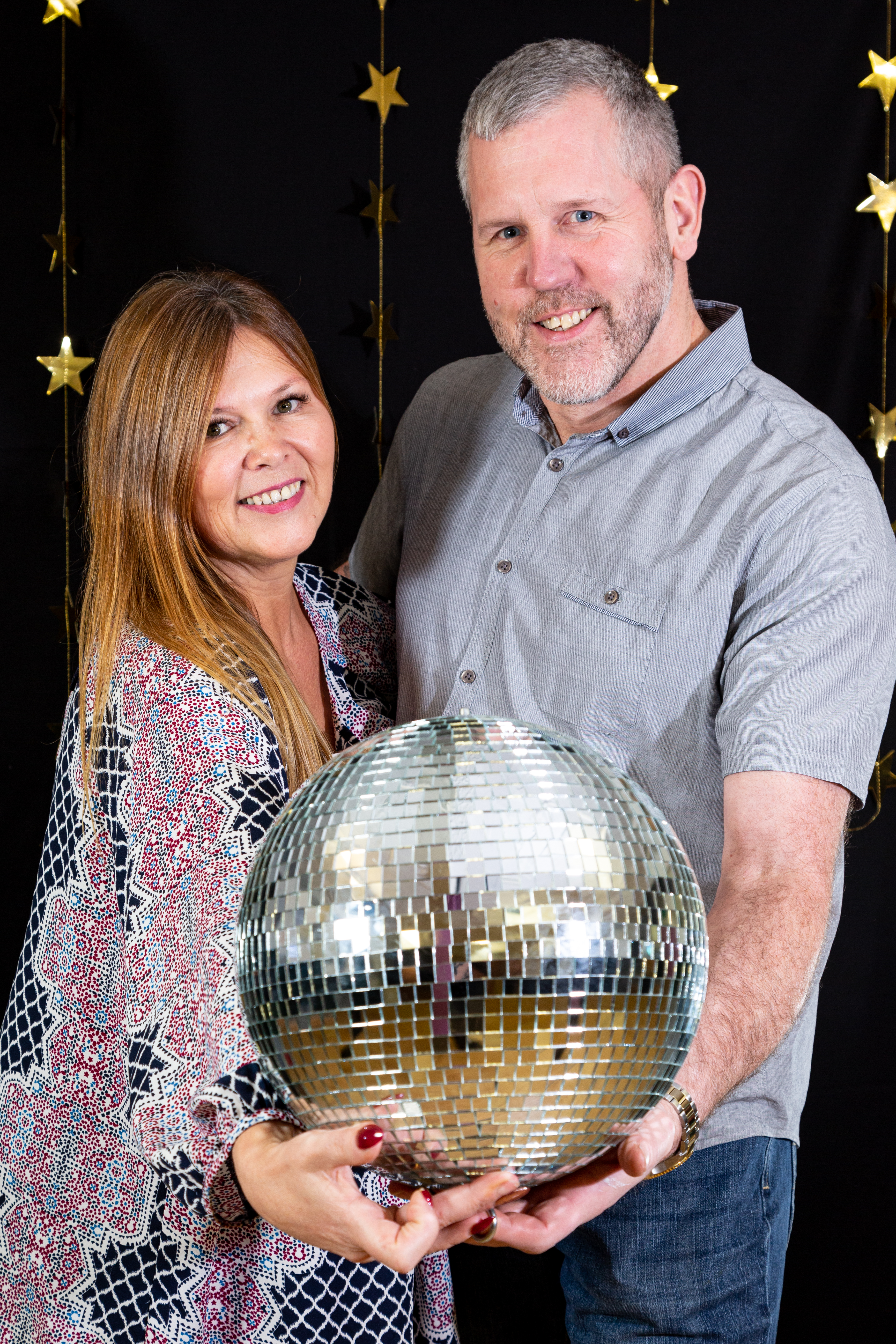 Most Improved Couples:
Harvey Clugston & Cheryl Mallon
Strictly Learn to Dance 2019 participants Simon Horan and Eileen Court were also celebrated at the event and announced as the winners of 'Fantastic Fundraiser Couple' for raising £6,695.45 for Bolton Hospice.
On the Judging Panel for this year's Strictly Learn to Dance 2021 final were:
Marie Sandham, former UK Ballroom & Latin Champion, World European finalist in Ballroom & Latin and owner of Sandham's Dance School in Farnworth, Bolton.
Dr Helen Wall, Bolton Clinical Commissioning Group's (CCG) clinical director for commissioning, Cllr. Andy Morgan, local councillor and Bolton Hospice Trustee and Heather Middlehurst, Corporate Social Responsibility Manager at Stateside Foods and Bolton Hospice Patron.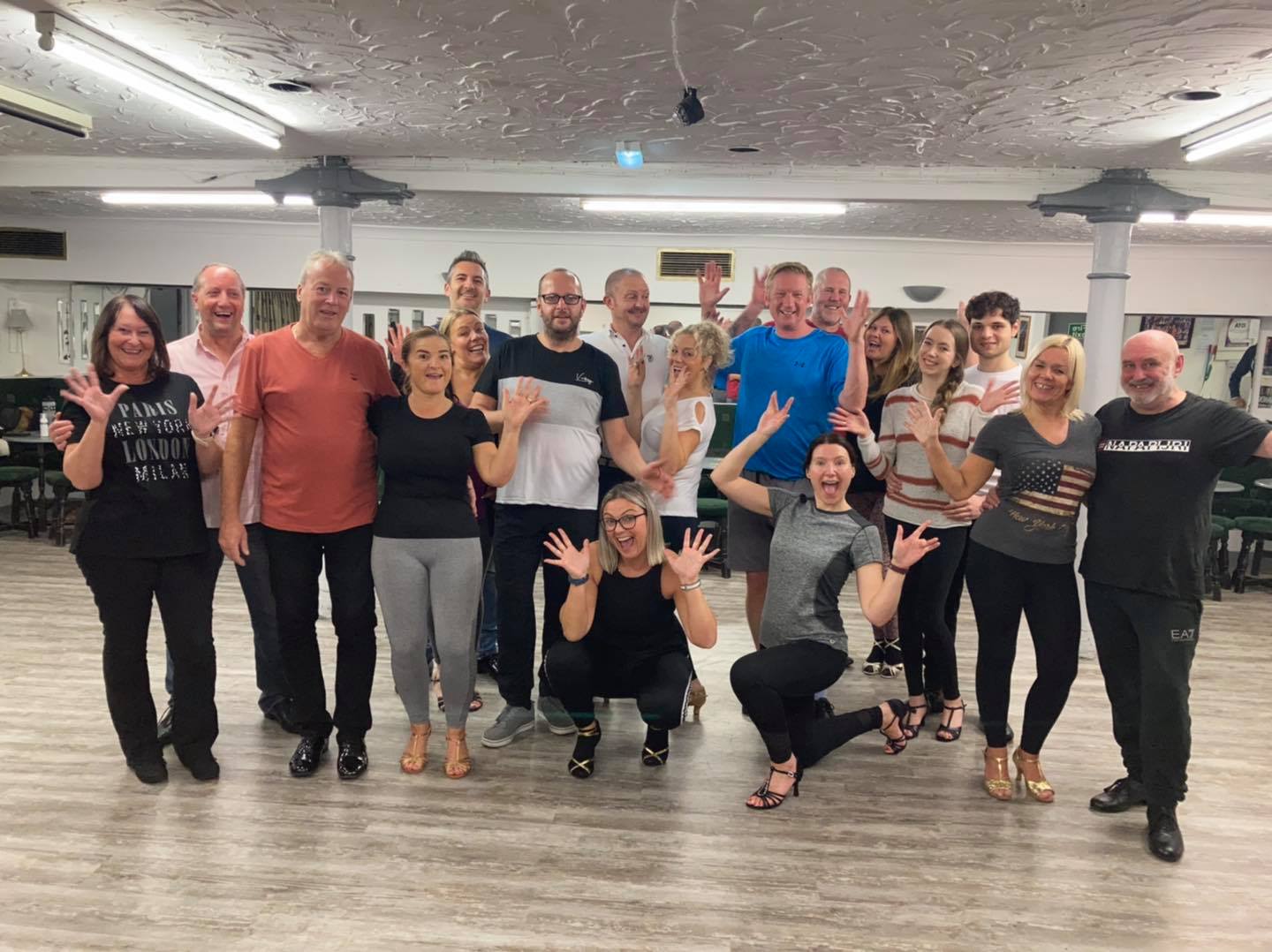 Claire James, Director of Greenwood James Estate & Letting Agents and Greg Gardner-Boyes, Solicitor at KBL took the title of Strictly Learn to Dance champions at the 2021 event and shared their experience.
"I cannot express how delighted I am to have been part of such an amazing experience and for a wonderful charity. The main focus of the event is to raise much needed funds for the hospice. I would highly recommend to those interested in taking part in this fundraising journey to register their interest in Strictly Learn To Dance 2022.

I have received an amazing amount of support from friends, work colleagues at Harrison's Estate Agents, family especially my Mum Linda and of course the teachers at A Touch Of Class, in particular Teresa, who gave up so much of their free time to teach and encourage you in the specialist dance.

Learning the Argentine Tango was most definitely a challenge as was the Quick Step. Lots of sore toes, aching legs and indeed I was dropped a few times!! However, I was lucky enough to have Greg as my dance partner, together we worked tirelessly to perfect our dance routines. So much so, on the night, the hard work paid off, and we won…three categories! It has been a huge honour to win the Argentine Tango. Quick Step and Overall Champions! Fabulous memories I will cherish forever."

- Claire
"The last year or so has been tremendously difficult for everyone.  I am incredibly proud of what we have achieved.  Of course, thanks to everyone who provided their time and skills in helping us perfect our routines and to all those who so generously supported me and the hospice.  I was very surprised at how much I enjoyed learning to dance which is something I had never previously thought of. Taking part in such an amazing experience, the comradery has been fantastic, we have had lots of fun and most importantly, we raised money for a fabulous charity.  I am honoured and delighted to have taken part in such an event; winning is just the icing on the cake."

- Greg
Strictly Learn to Dance wouldn't have been possible without the support of Teresa Croasdale and her team at A Touch of Class Dance Studios who shared their time and expertise for free and provided support and encouragement to the dancers, Keith Harris, Phil Ashcroft and the entire Bolton FM team who put a fabulous show together and to the Strictly Learn to Dance 2021 sponsors AFG Law.
AFG LAW are the first Corporate Sponsor of Strictly Learn to Dance and Managing Director Anita Boardman shared

 "As a firm we have always been active supporters of Bolton Hospice and their work, so sponsoring Strictly Learn to Dance seemed a good opportunity to continue to do so. The dancers were fantastic and it was obvious they had practiced extremely hard. Everyone had a great night at the event."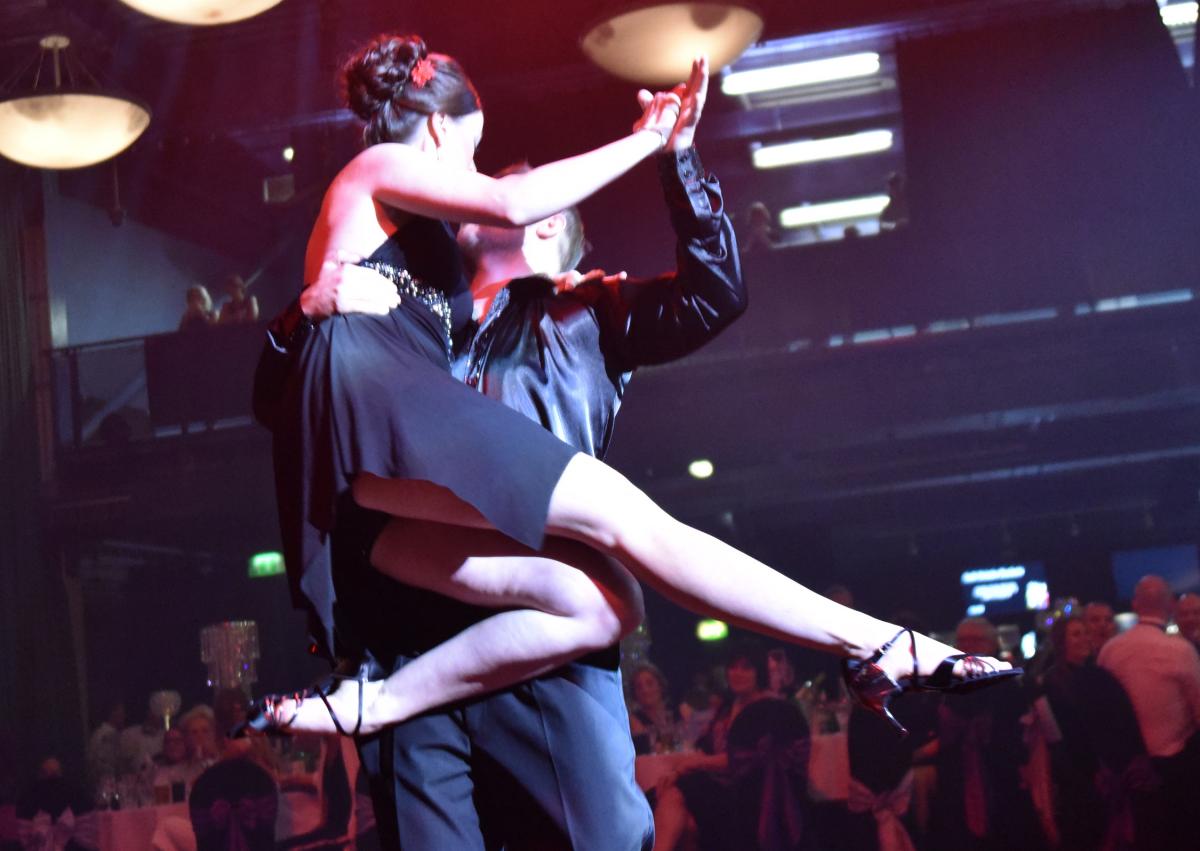 We are now recruiting for couples to take part in Strictly Learn to Dance 2022.
Each couple will receive 12 lessons from the team of professionals at A Touch of Class Dance Studios, starting on Monday 10th December, leading them up the Grand Finale on Saturday 2nd April where they will get to compete in front of a live audience at The Premier Suite of Bolton Whites Hotel. If you're interested in taking part, please email events@boltonhospice.org for more details or visit our event page here.