Box Power boost hospice with generous donation!
---
The hospice recently received an incredible surprise thanks to Corin and Tricia Dalby from Box Power, and their generous donation of £40,000 to support the care we provide to local people and their loves ones. 
Bolton Hospice were lucky enough to have been chosen to benefit from this generous donation along with 21 other North West charities. The donation was originally for £20,000 but the amazing couple surprised all charities at the Box Power Charity Giving Event in November by revealing that they were going to double the donation!
Box Power is Bolton's first philanthropic energy consultancy firm and was created by Corin and Tricia Dalby, who have lived in Bolton for most of their lives. As a non-profit organisation Box Power kindly gives the money they raise straight back to charities so they can support families like theirs now and into the future.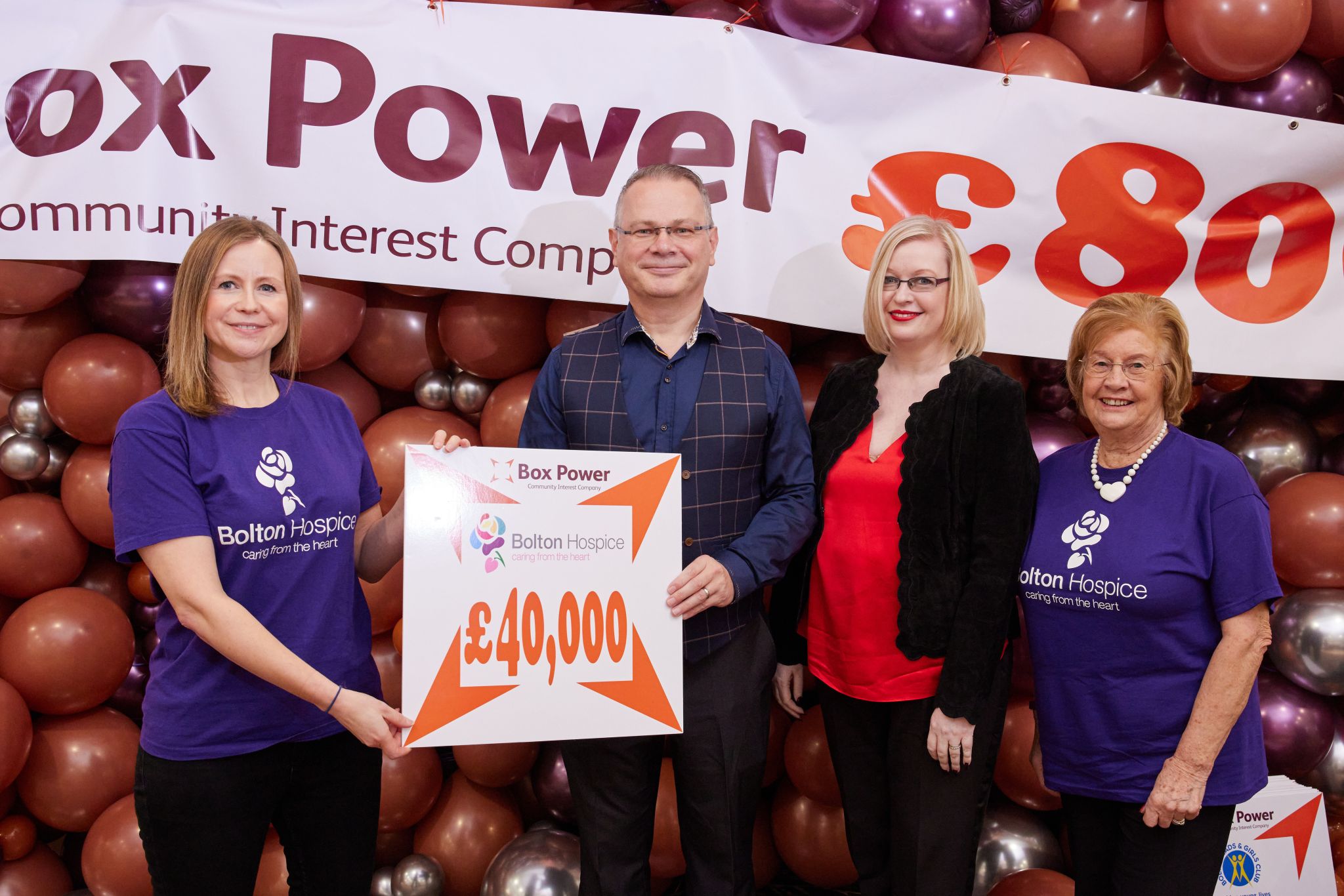 Bolton Hospice Corporate and Community Fundraiser Kathryn Willett and hospice volunteer Ann Davison joined other local charities and Box Power at the special presentation event.
"Due to the Covid crisis, we have had gaps in our income that we have desperately needed to fill, so, the kindness and generosity of the donation from Box Power will really help towards funding patient care at the hospice. We're just over the moon that Box Power have been able to provide funding for us."

Kathryn Willett, Fundraiser
A huge and heartfelt thank you to Corin and Tricia Dalby at Box Power - this kind donation will make a world of difference to our patients, their families and to the care we provide at Bolton Hospice.