Hospice Heroes Louise Righini, Lewis Daly and Kim Aitken set out to take on a challenge of their own in 2021 and are hoping to inspire more supporters to join #TeamBoltonHospice too!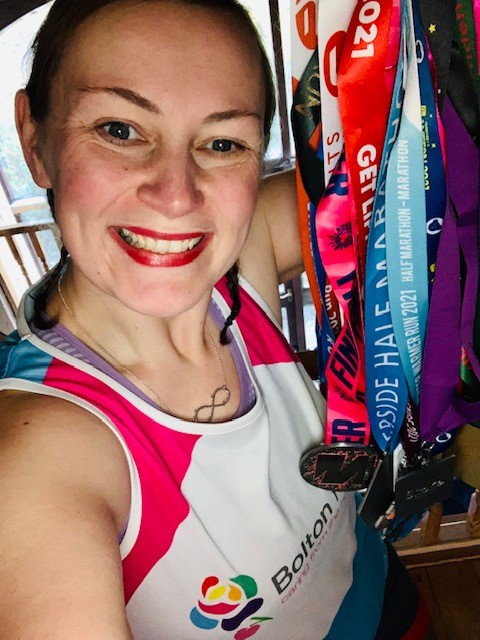 Louise successfully completed 40 runs across the year before celebrating her 40th Birthday, and raised over £300 for Bolton Hospice in the process
As part of the hospice's #500Faces challenge at the start of the year, Louise decided to sign up to pledge to raise £100 for the hospice, as a special way to mark her birthday.  Unfortunately due to Covid many of the races at the start of the year had to be virtual ones, but 9 of them took place in person where Louise was supported by her running club, Burnden Road Runners, including Race the Train, Chorley 10k, and the Manchester Marathon.
Louise says:
"The challenge has been great at keeping me motivated and active, and has also inspired others to consider doing their own challenge for charity. When I hit my £100 target it inspired me to sign up for the Manchester Marathon, a distance I thought was way beyond my running capability. But again with support from my running club, friends and family, and knowing the money was going to a fantastic charity, I managed to complete it and boost my donation target to over £300. I now need to think of my next challenge!"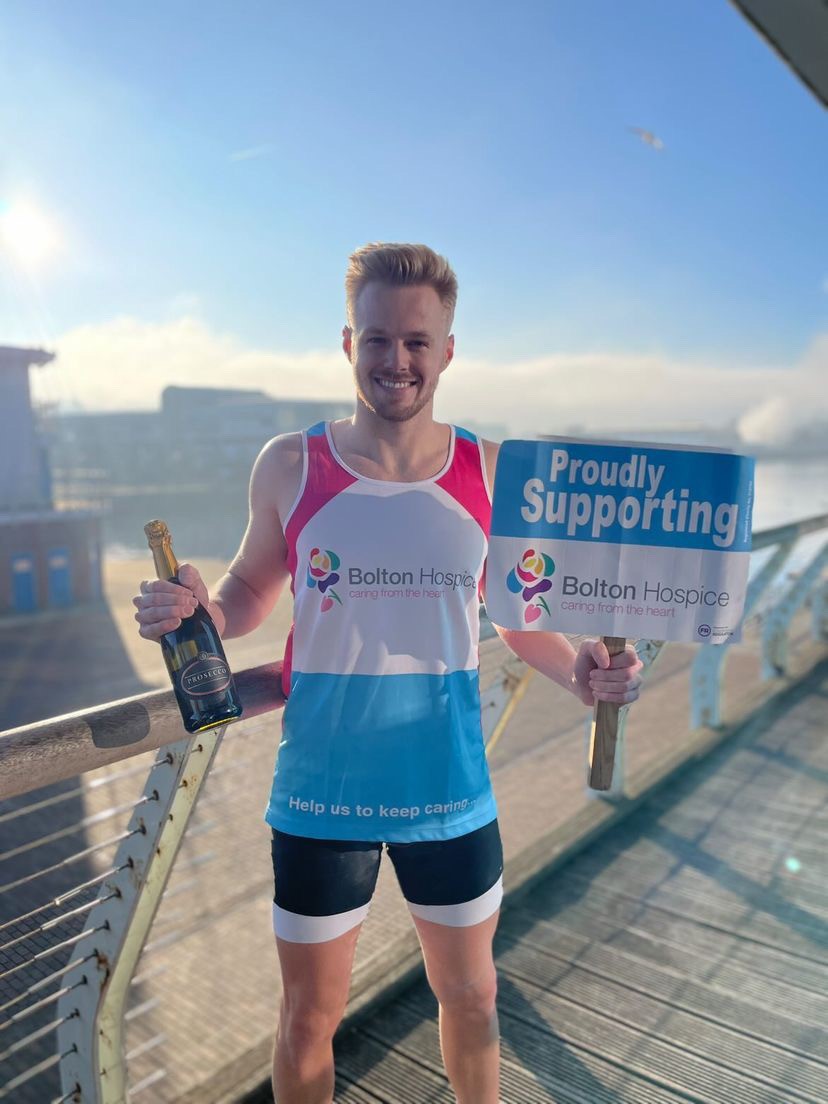 Lewis took on a 24 hour rowing challenge on 18th December to thank our Hospice at Home team for the care they provided to his Auntie - raising £3,500 and even setting a new British record.
Lewis shared:
"I chose Bolton Hospice, specifically the 'Hospice at Home' nurses, as they provided amazing care to my Auntie when she was unwell last year. The caring and nursing expertise of this amazing service proved invaluable to her and to us as a family, enabling her to stay at home even when she was very poorly."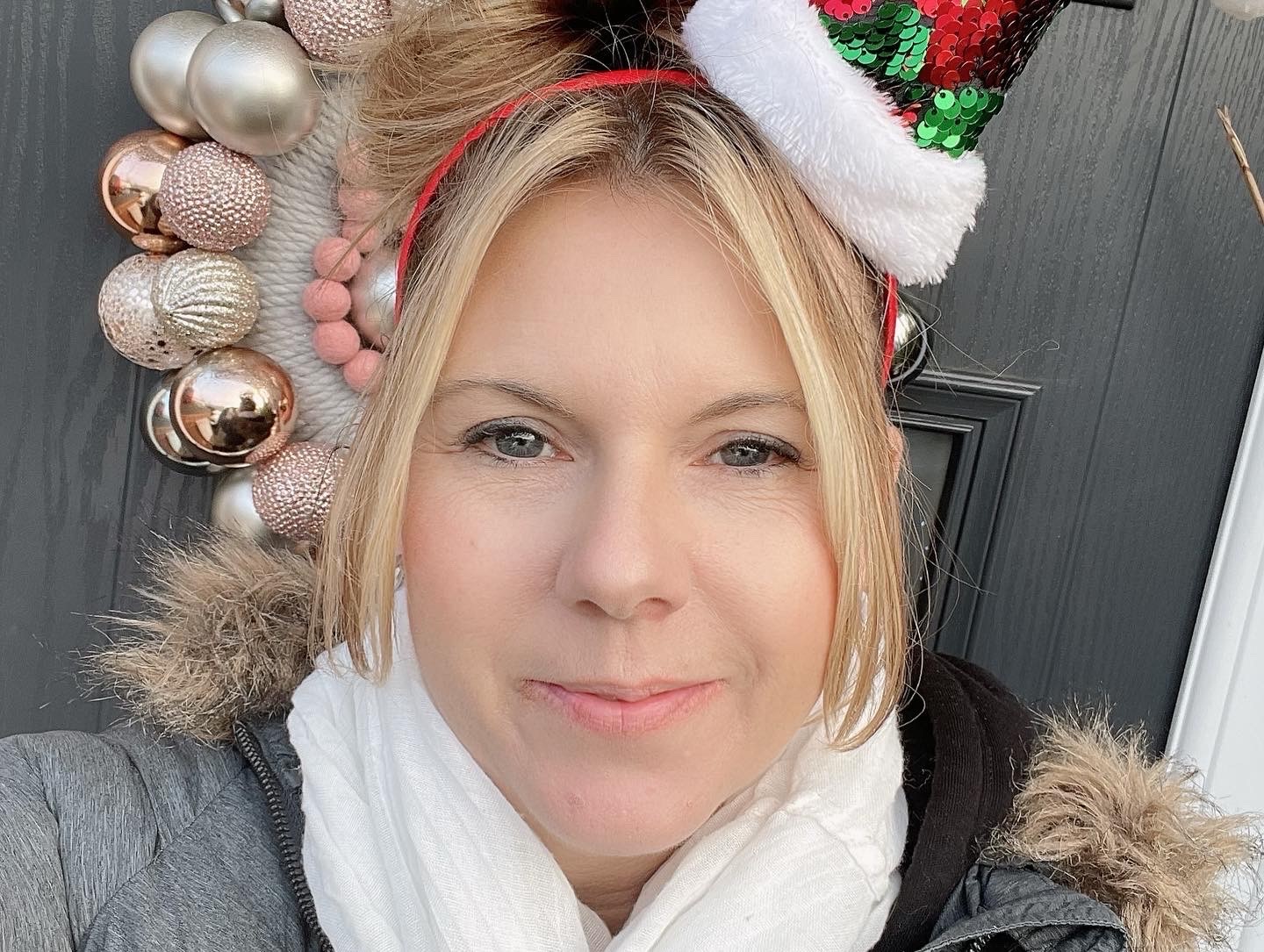 Kim Aitkin completed a virtual Route 66 challenge, running and walking 2,278 miles, the equivalent of the distance between Chicago and Santa Monica pier, across 7 months and raising £580 for the hospice – that's a minimum average of 6.5 miles EVERY DAY! Kim virtually ran through Illinois, Missouri, Kansas, Oklahoma, Texas, New Mexico, Arizona and California.
Kim says:
"I've gone through four pairs of trainers and two pairs of walking boots, and I've hit my target of £500 raised. I'm having a little rest before starting my next challenge on 1st January!"
Fancy stepping up to the challenge, achieving something amazing and raising money to help local people facing the challenge of living with a terminal or life-limiting illness? Throughout the year, Bolton Hospice advertise local challenge events such as half and full marathons, 5k and 10k runs, triathlons, treks etc. which you are invited to sign up to in the hope that you will raise vital funds to support the care we provide to local people.
"We are inviting the people of Bolton to pedal for patient care, run for your love of the hospice, swim to make a difference! We are here to support you on your challenge every step of the way, and the funds raised mean the world to our patients and their families here at the hospice."
Kathryn Willett, Corporate and Community Lead at Bolton Hospice

Find your perfect challenge for Bolton Hospice here