Meet the dancers taking part in Strictly Learn to Dance 2022!
---
Fifteen dancing duos from across the local area have been working hard to improve their dance skills at 'A Touch of Class' dance studio, while raising vital funds for Bolton Hospice, since January 2022 and are now getting set to step into the spotlight and show off their moves at this year's Bolton Hospice Strictly Learn to Dance Grand Finale!
The couples will put their 12 weeks of dance training to the test to put on a show to remember in front of friends, family and supporters at the Bolton Whites Hotel on 2nd April 2022 (tickets to the Grand Finale are still available to purchase here).
We are proud to introduce to you the couples taking part this year!
Dancing the salsa this year are...
Lucy Macfarlane and Chris Simpson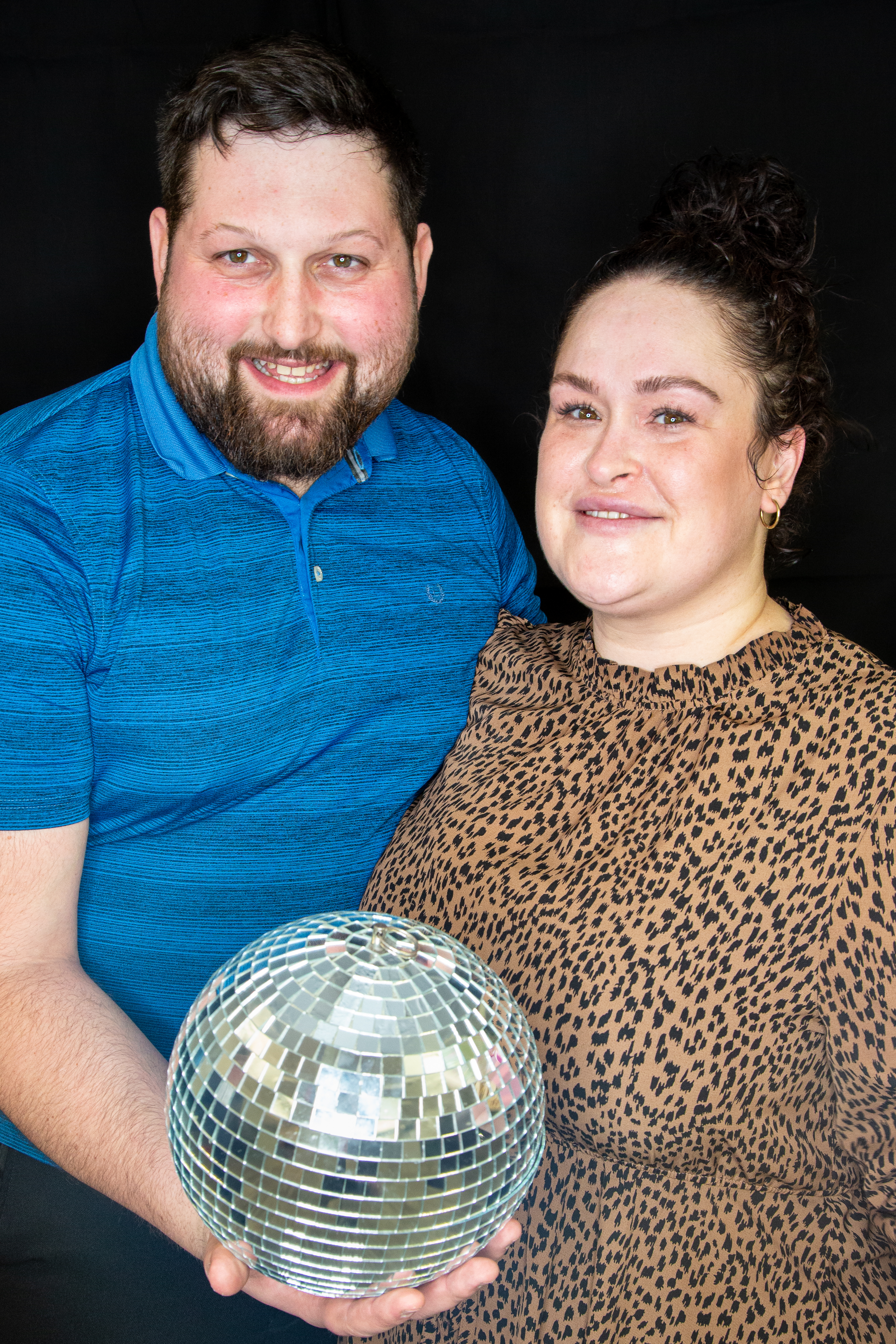 Lucy:
"I have been in and around the area since I was young as my family are all Bolton natives. I work in construction for a large national contractor. I'm taking part as I have first-hand experience being around the hospice care system. Both myself and my terminally ill grandmother received first class care and attention from all the nurses, doctors, catering staff etc. and it is VITAL that they can continue their good work and provide some comfort during what is a terrible time in most people's lives. I am LOVING the dance classes. I already know I'm going to miss doing this after the show is over. I'm really looking forward to getting into the party atmosphere and just having some fun."
Chris:
"I was born and bred in Bolton, currently working at BT as a Sales Advisor. My reason for taking part in this year's Strictly is due to a very good friend of mine who entered the fundraising contest around 5 years ago. He said I would enjoy the experience. I enjoy performing on stage, and have done throughout my school years being in many plays, shows and choosing performing arts as one of my options at school. The process so far is incredibly enjoyable and lots of fun and laughter is had, especially with my dance partner Lucy. Her determination to win the night motivates me to commit to the whole process."
Michael Court and Ffion Marshall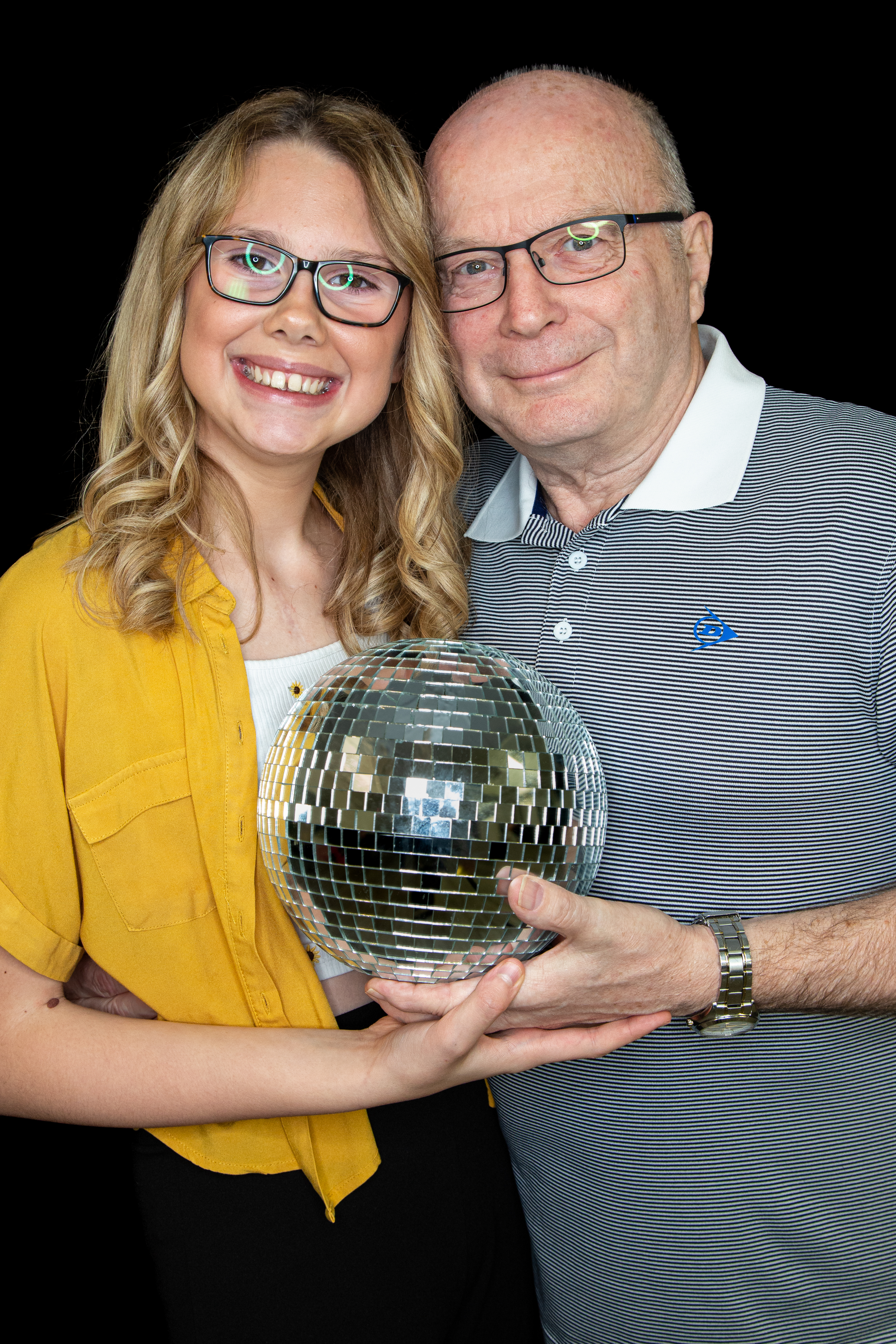 Michael:
"I'm from Bolton and I work as a self-employed structural engineer. I understand that I am the oldest member of the Strictly Learn To Dance team 2022, at 74 years old. I am dancing the salsa with my 13 year old Granddaughter, this will create special memories for both of us, also more importantly to raise much needed funds for Bolton Hospice for the wonderful work that they do. Learning to dance is completely out of my comfort zone, being slightly deaf and with two left feet, it is with thanks to the Touch of Class Dance School to get me moving hopefully in the right direction. My approach on the night will be to enjoy the experience and to have the honour of dancing with my granddaughter who is a very special young lady."
Ffion
"I'm currently in Year 9 at Little Lever School High School. For the past 2 occasions I have been in the audience at Strictly Learn to Dance and have really enjoyed watching the show and have been desperate to take part. I was so pleased when it was agreed I could take part this year and it was made even more special when my Grandad agreed to be my dance partner. I am really excited that on the night I am the youngest contestant (ever!!!) to take part and my Grandad is the oldest, with a 60 year age gap between us. I was born with a rare heart condition called Hypoplastic Left Heart Syndrome (HLHS) which is a birth defect that affects around 1 in every 100,000 babies. Even though my heart condition does affect my day to day life it wasn't going to stop me taking part, I'm always up for a challenge. I wanted to raise lots of money for Bolton Hospice. In 2021 they looked my Uncle Dave, I know he would be very proud of me for taking part. I also want to dedicate my performances to the memory of my Grandma, Gwyneth Marshall who was a huge Strictly fan. I have no doubt that she'll be watching over me now with a front row seat and a 10 paddle in her hand."
Kate and John Greenhalgh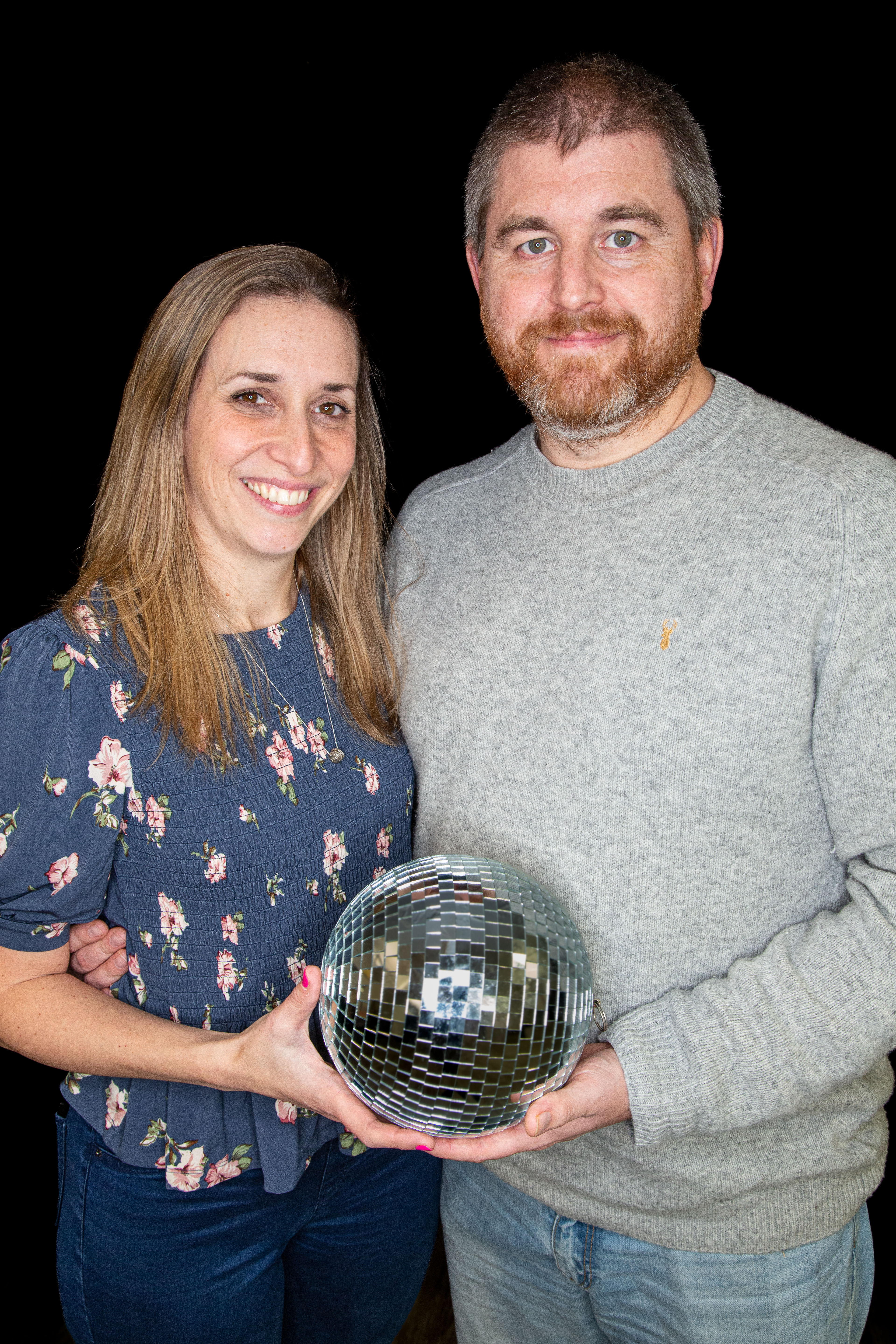 Kate and John
"We run an ecommerce business in Bolton called "A Year of Dates", creating gifts to help couples, friends and families make time for the important things in life – fun, laughter and making memories. As a result of setting up the business we have very little time for this ourselves! Learning to dance has been a great way for us to spend time together outside of work and family life and given us a new challenge. Having seen friends take part, Kate really wanted to have a go and experience some of the glitz and glamour you see on TV, John very much got his arm twisted… The hospice is such an important fixture in Bolton so it is a pleasure to be supporting them in such a fun way. We're really enjoying the classes and learning the steps, the other contestants are lovely and it is great seeing how well everyone is doing, it's going to be a brilliant event!"
Carl Slack and Travis Hesford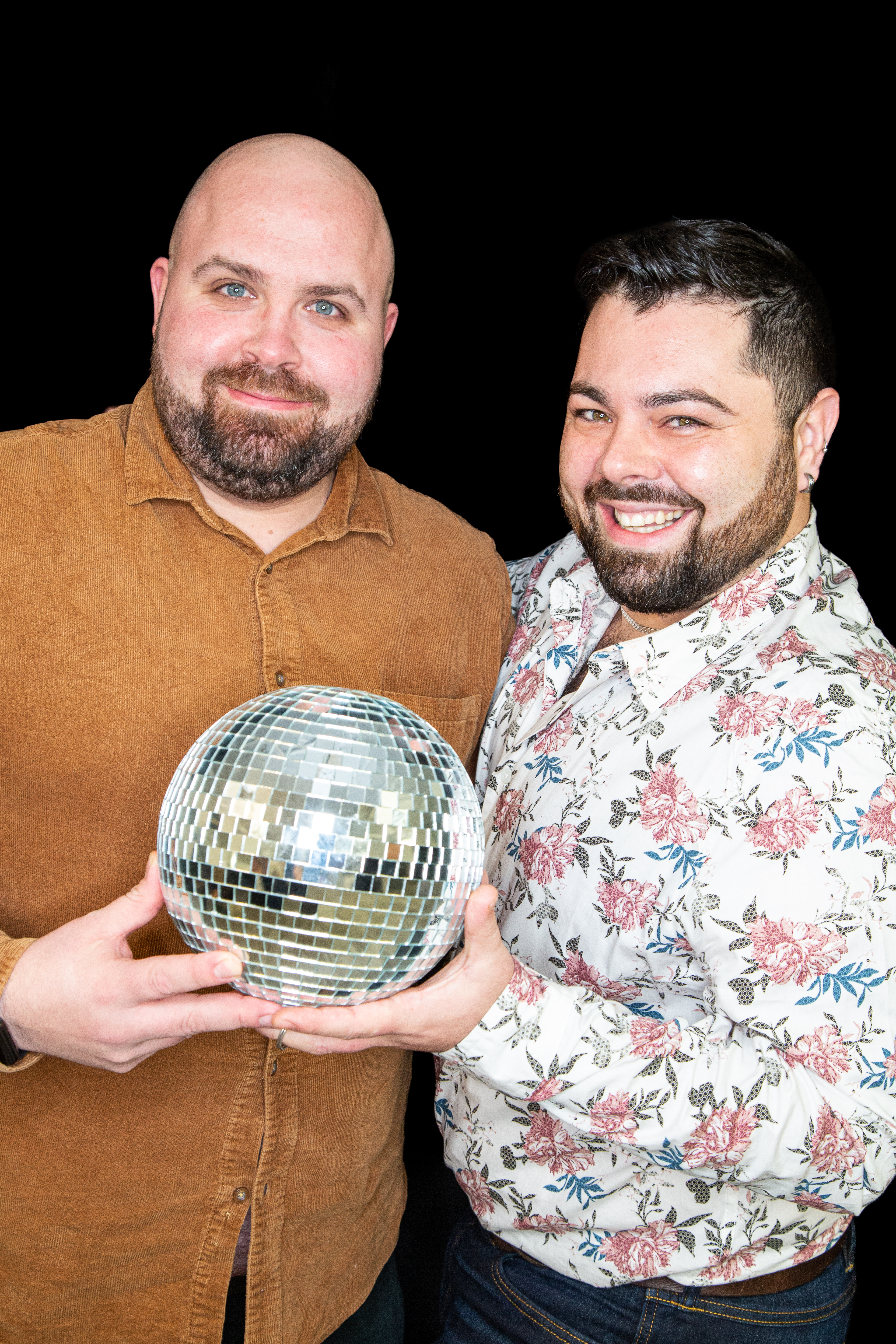 Carl:
"I'm Carl Slack, born and bred in Bolton, apart from 6 years spent running my own guest house in Blackpool. I have always been in the hairdressing industry and currently manage Boutique 370 cards and gifts and John Julien's for hair in Bolton.
I have always been interested in learning ballroom dancing, after loving and taking part in plays and musicals since a young age. After not having the time to continue this passion for a few years, when my friend Travis Hesford asked me if I would be interested in taking part in this event as the first all-male couple, I couldn't refuse. What could be better than learning a new skill and raising money for such a good cause. After losing my mum to be mother in law, 6 years ago, who was diagnosed with cervical cancer and was due to be admitted to Bolton Hospice, and then both of my grandmothers over the recent 2 years with whom I have fond memories of going 'down the road' to the local hospice shop, and also who both loved Strictly Come Dancing, I have them in mind while I am dancing, as I know they would have loved to have seen me the way the professionals are on the TV (well hopefully). This encourages me to raise as much money as possible. I'm loving learning this new skill."
Travis:
"I have lived in Bolton all my life. I am a civil servant and I have been working for Bolton FM as a volunteer radio presenter for about 9 years now. I normally work behind the scenes making the show run smoothly. The reason I am taking part this year is because one of my close mates has experienced what the hospice has to offer first hand in supporting end-of-life care. I have always wanted to take part with a male dance partner and when the opportunity came up, I jumped at it with both hands. I asked my best mate, Carl Slack from school to do it with me and he said yes."
Dancing Rock and Roll this year are…
Stacy Fox and Stephen Sommerville (Jimmy)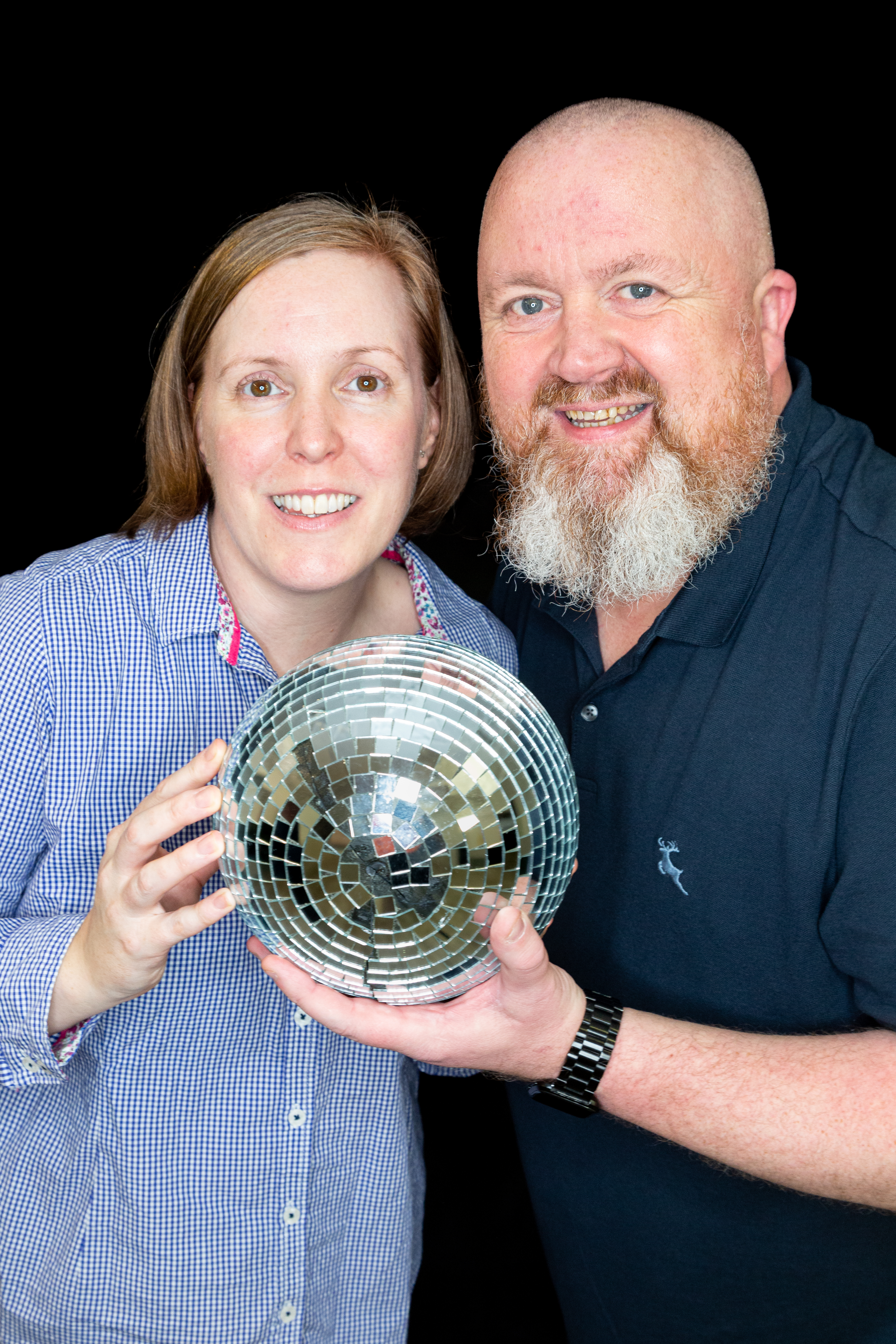 Stacy:
"I'm a family law solicitor and I work at AFG Law in Bolton. The firm supports Bolton Hospice each year and so when we were all asked to consider taking part in Strictly I jumped at the chance. I love to watch the BBC show and as my husband has two left feet, I thought this would be a great way to learn to dance and raise funds for the hospice. My colleague Megan also signed up, so it's been great attending the lessons together, chatting about the dancing during the week and also planning our fundraising. It's been really fun (and hard work!) attending the classes each week and learning the new routines. Kelly, Kim and Teresa (the teachers) are all fab, funny and most importantly patient! I'd recommend doing this to anyone. I can't wait for the actual night, Jimmy and I (my dance partner and new friend) hope to smash it!"
Jimmy:
"I am the owner of Greener Routes Couriers. I grew up in Little Lever, but now live in Horwich with my 15 year old daughter, Lucy. My mum spent some time in the care of Bolton Hospice, shortly before she died from lung cancer back in 2009, aged just 56. I was a total novice when I first started this, I had never danced in front of people before. Now though, I am loving every second of learning to dance, the teachers are amazing, and have really helped me with my confidence. To that end, stand by everyone, I'm in it to win it!"
Nathan Wedge and Megan Ryan Loughran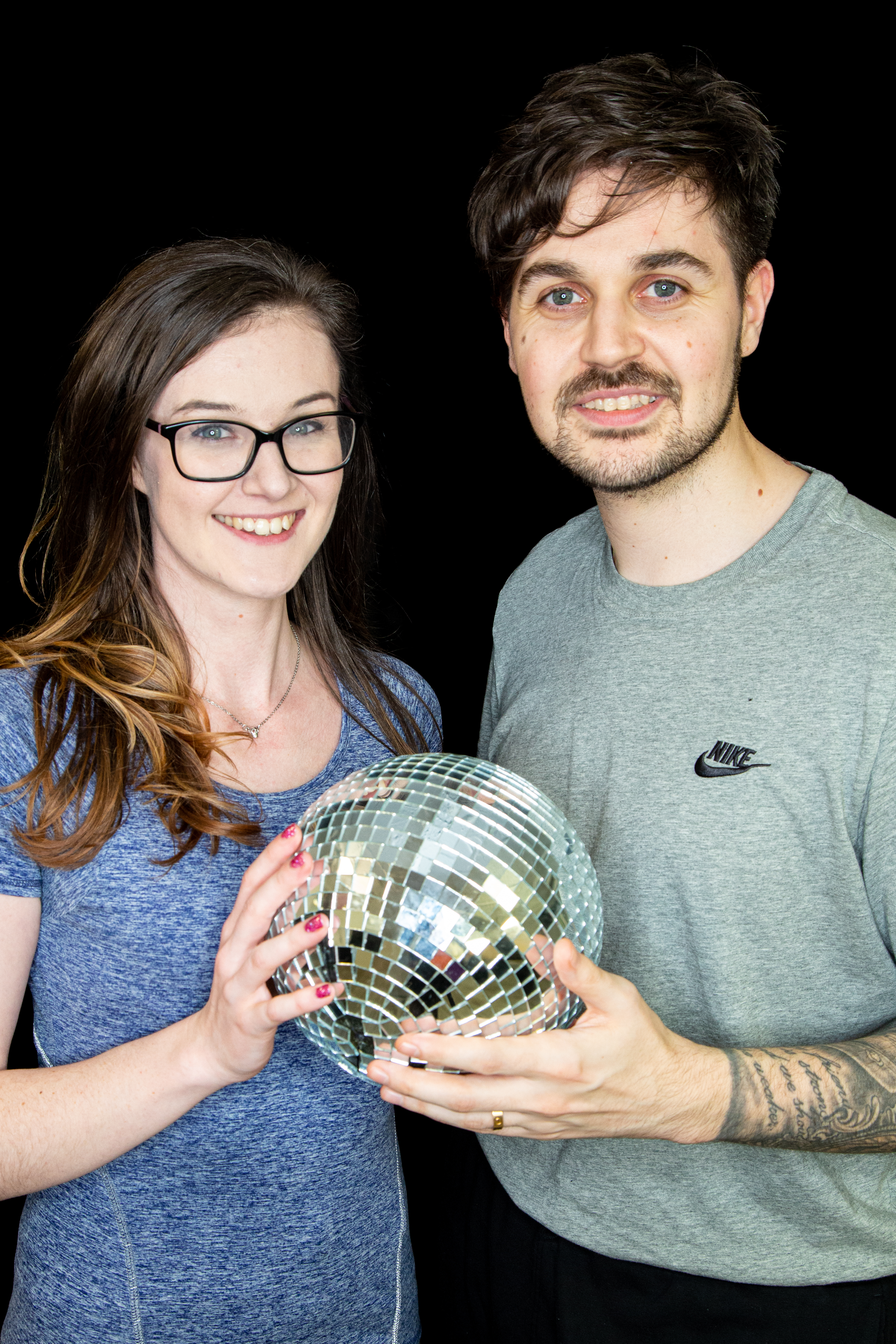 Nathan:
"I live in Little Lever with my wife and our 6 children where we have lived for the past 9 years, following me leaving a career in the Royal Air Force. Since leaving the RAF I have retrained as a. My wife and I also co-own and run 'Stirling Management Actors Agency Ltd' which has two drama schools one located in Little Lever and one in Halliwell. I have always actively involved myself within charity work so when I saw this challenge I thought 'Why Not' It's for a great cause and looks loads of fun! ... And, I wasn't wrong! I'm loving the process! I'm sure on the night nerves will kick in but the hard work from everyone will surely surpass this and it's set to be a great event!"
Megan:
"I was born in Liverpool and grew up in St.Helens, before moving to Wigan in 2017. I'm a solicitor in the Family Law Department at AFG Law Solicitors, based in the Bolton office.  I joined the firm in September 2021, and when I first learned of the Strictly Learn to Dance Competition that was taking place in November 2021, I signed up straight away to the 2022 challenge! The work that Bolton Hospice do is so valuable and incredible, and it really is a charity worth fundraising for. I've found the process so far to be such a fun experience. I've been partnered up with someone who was a complete stranger but the nature of the competition means that you make friends very quickly! I've never done ballroom dancing before, and it's really opened my eyes to such a beautiful, elegant style of dance."
Greg Spanner and Danielle Hewitt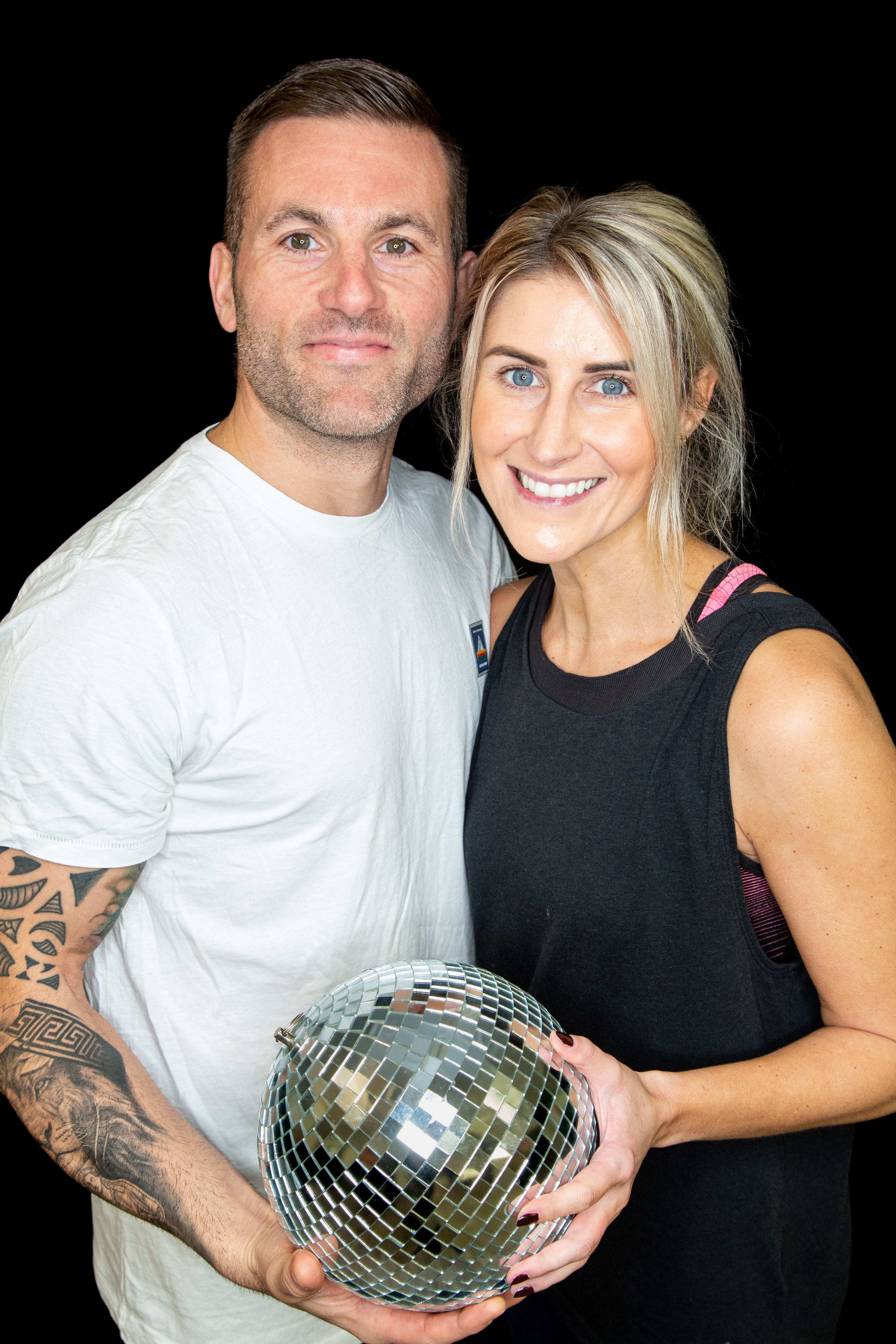 Greg:
"I am from Bury which I hope doesn't create a chorus of boos from the Bolton crowd on the night! I am more at home swimming, biking or running than on the dance floor as my out of work passion is triathlon so when it comes to doing anything that requires a bit more coordination I can struggle. Luckily though my dance partner, Danielle, is much more comfortable on the dance floor than I am so is helping me massively as I try and remember all the steps in the right order whilst also trying to remember to smile! I am finding the whole process really enjoyable and learning every week. I am dancing for two reasons; the first is that Danielle needed someone to dance with in her chosen dance after the 2020 event was deferred. Dancing is her passion and I wanted to support her with it. The second reason is that last September, my mum sadly passed away from cancer so this is a cause very close to my heart and still extremely raw in memory. She would have been extremely proud to have seen me try something different and out of my comfort zone so when the big night comes, I'll be imagining her in the front row with a beaming smile, cheering us on."
Danielle:
"I've always loved dancing so to combine my passion with raising money for an amazing cause is an opportunity I just couldn't turn down. Although I have been out of the dancing game for some years I am super pleased to be getting back into it through the hospice and once again putting on some dancing shoes and a big smile. I was originally set to take part in March 2020 but due to circumstances beyond all of our control this was not to be, however, good things come to those who wait and I cannot wait to set foot on the dance floor on the big night. Being a local Bolton girl I am aware of the great work the hospice does and all the patients and families they are able to support, to perform in front of a home crowd and give something back will mean the world to me."
Jennie Thornton and Gary Bryant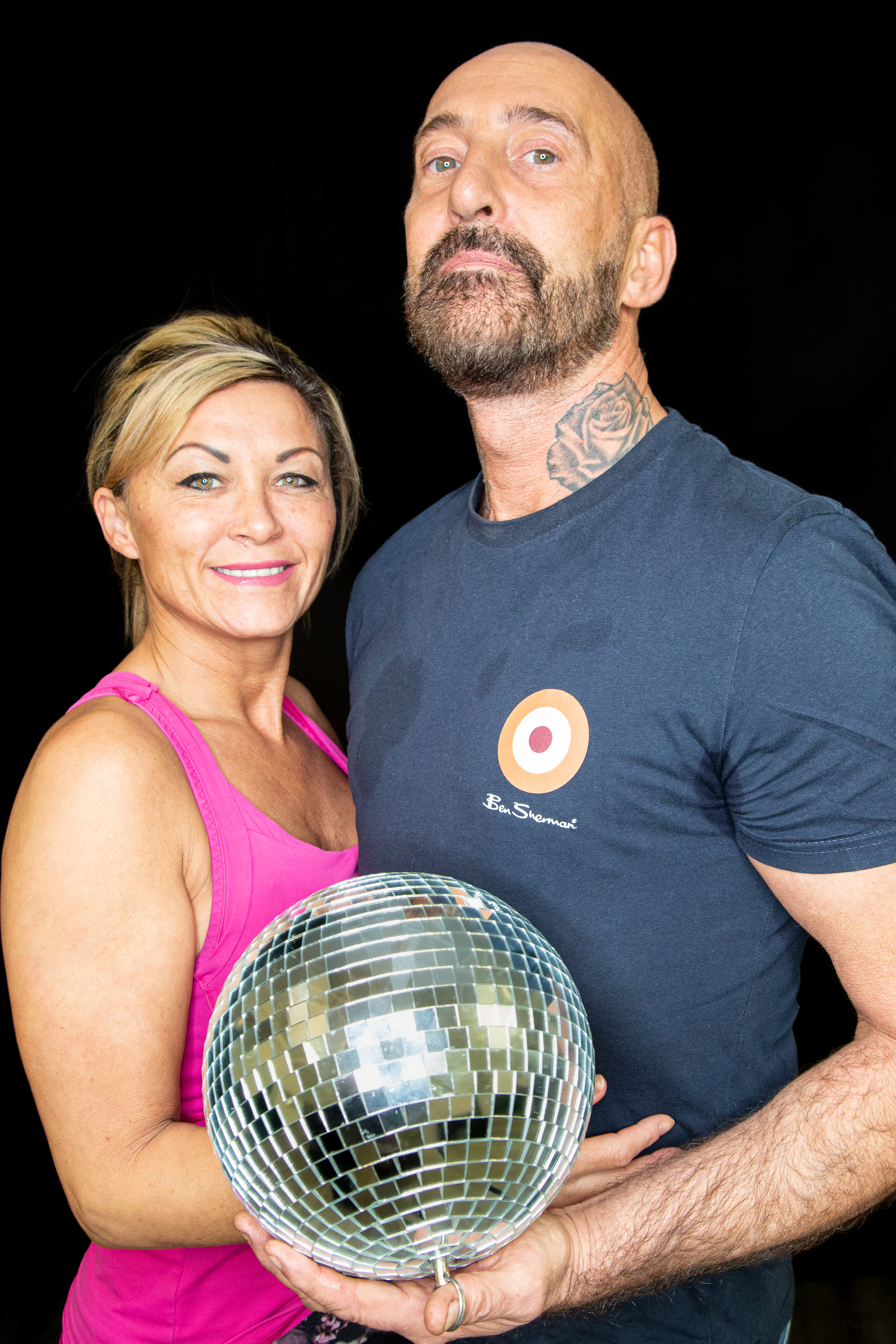 Jennie:
"I'm from Westhoughton, owner of a successful cleaning business called JT Cleaning Services Ltd and also work doing hairdressing and beauty at a salon called "Belle Moi" in Westhoughton. I have a passion for food and cooking, love travelling and being on water and just recently completed a power boat qualification. I'm taking part in this competition for Bolton Hospice because it's for a good cause!"
Gary:
"I'm from Urmston and I'm a self-employed kitchen and bathroom fitter with GB Installations. I wanted to raise money for a charity this year as it was one of my new year's bucket list, 3 things I have never done, learn to dance was one and my next 2 are learn to play the piano and rock climbing.  It's been great fun so far and great people. I think we will do great on the night. I've had 3 major heart attacks and that doesn't stop me from enjoying my life."
Dancing the Argentine Tango this year are…
Paul Limb and Emma Crook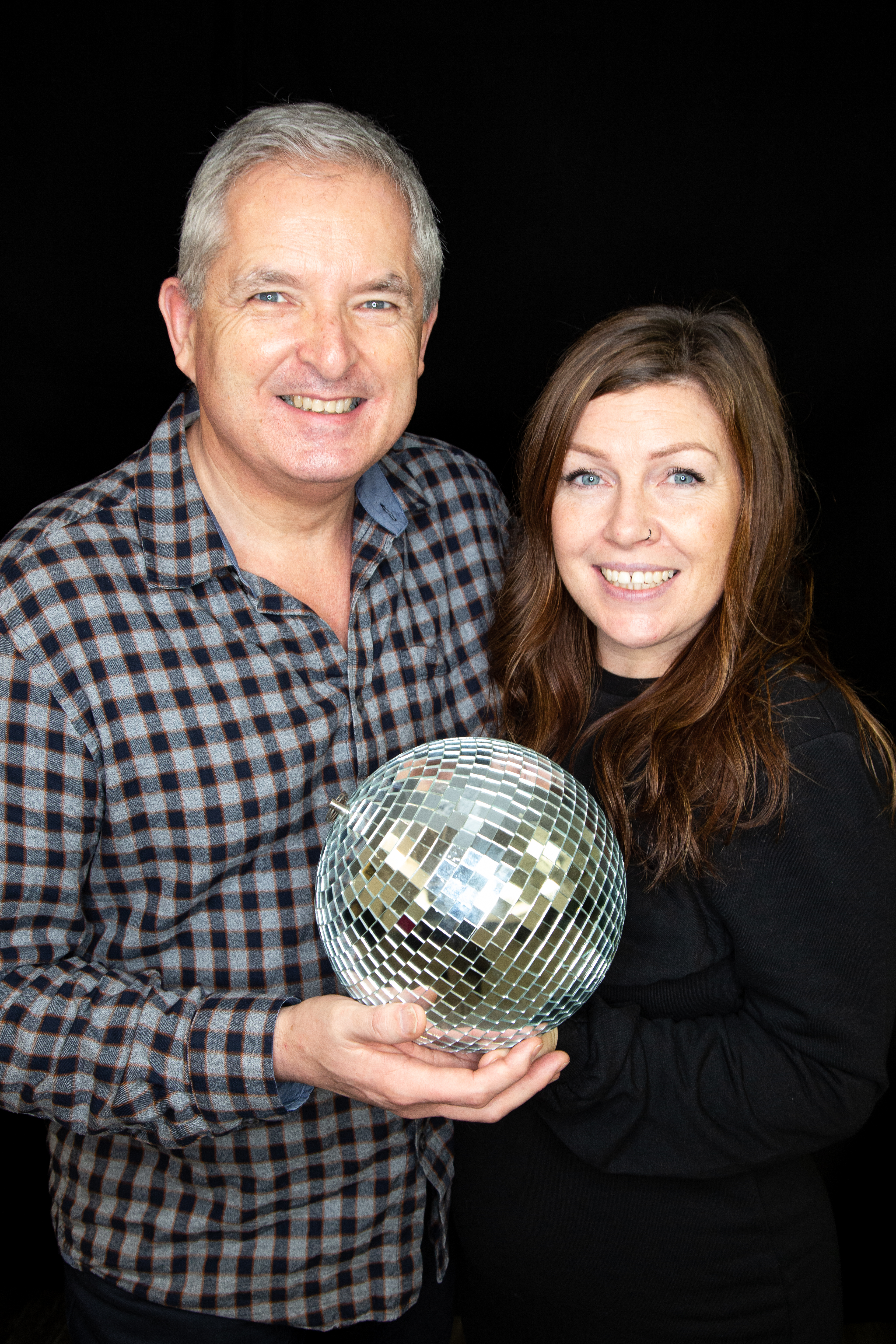 Paul:
"I'm originally from Accrington, but now live in Chapeltown, just outside Bolton. I own a business called "Lancashire Business Growth Ltd". I understand how much it means having the support of a hospice having lost my brother to cancer a few years ago when he was just 49. The team were incredibly supportive and we couldn't have asked for more. When the opportunity to raise funds for Bolton Hospice came along I jumped at the chance to make a difference. Also I love getting outside of my comfort zone, so doing something like this is definitely a challenge but well worth the effort. My dance partner and I have loved the process so far and although we are still learning, we are really looking forward to competing in the Finals. I'm sure we'll be nervous on the night but we'll just go out to enjoy it and have some fun."
Emma:
"I live in Bolton and I work as a reborn doll artist. I'm delighted to be a part of this amazing event and help raise money in aid of Bolton Hospice. Every penny raised is vital and helps the hospice to continue looking after local people with life limiting illnesses. Strictly is a personal goal for me - I'm stepping out of my comfort zone and challenging myself. I am finding the process hard work but very rewarding. On the night I will be nervous, anxious but my mum's watching and this is for her. For all the times my shyness stopped me from having fun growing up."
Colin MacCulloch and Libby Harrison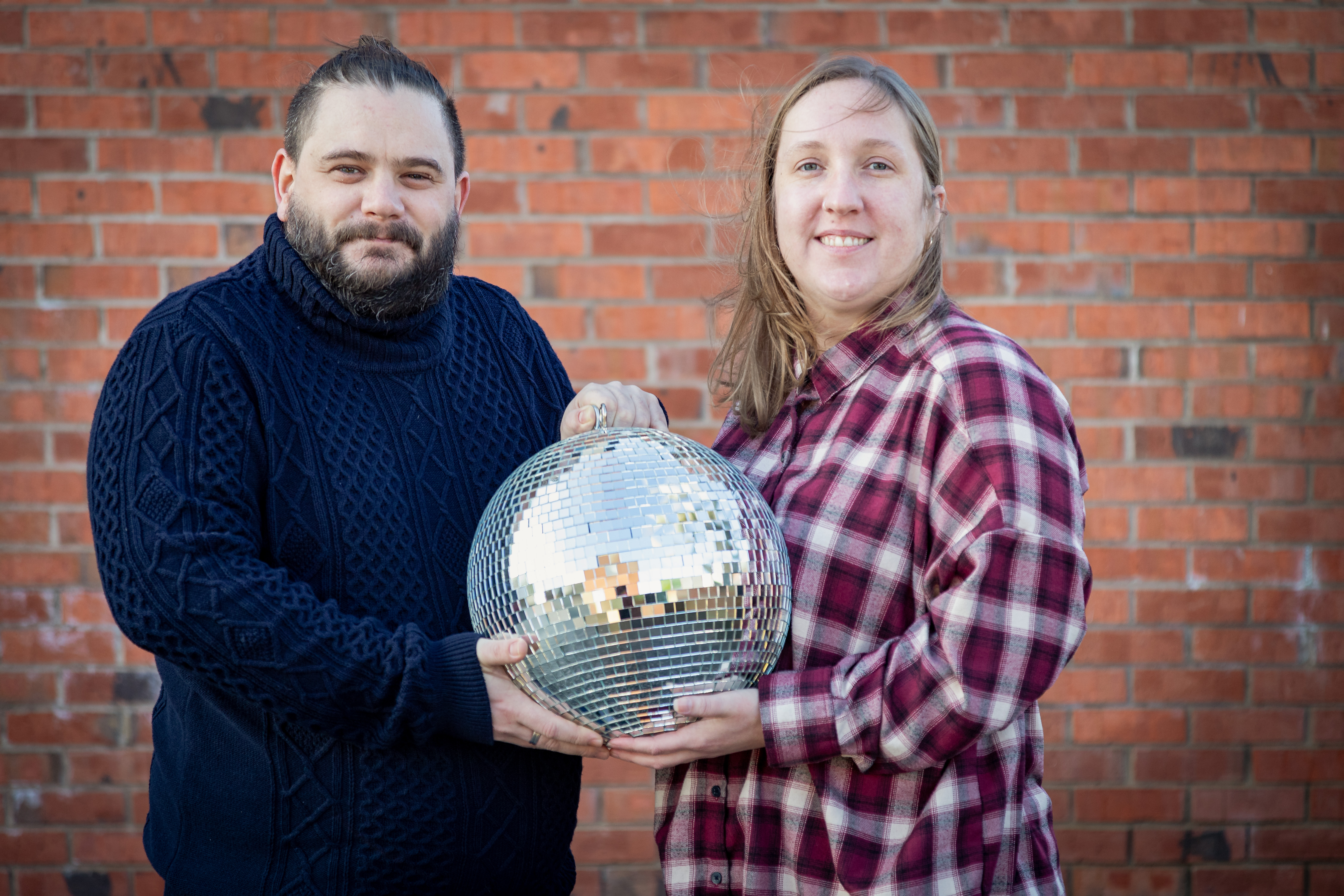 Colin:
"We both wanted to do this to help the hospice as my workplace Fluent Money Ltd do a lot of work with them and I have been exposed to the wonderful work they do. I have just turned 40 and can't dance and thought it was about time I learned as I may not be able to do my first dance at my wedding. This whole process is a way to reconnect with someone you love while giving back and we all know we need some love in the air after the last 2 years. With personal situations going on we both felt we needed to inject a bit of fun into our lives and if we can raise some much needed money for the hospice why not."
Libby:
"We both live in Little Lever, Bolton but Colin is originally from Inverness, Scotland. We both aren't dancers, so the process is challenging but we like a challenge and put our all into anything we do. I think we will be okay on the night. My daughter dances at Touch of Class and has been learning this dance with us, so she has been helping us at home. I decided to take part this year as it's been a tough couple of years with COVID and I've been working from home throughout the whole pandemic which has been a big struggle for me being alone all day every day when you're used to working alongside other people. Taking part in Strictly Learn to Dance has given me something to focus on and work towards whilst raising money for Bolton Hospice."
Natalie Ashworth and Adam Haslam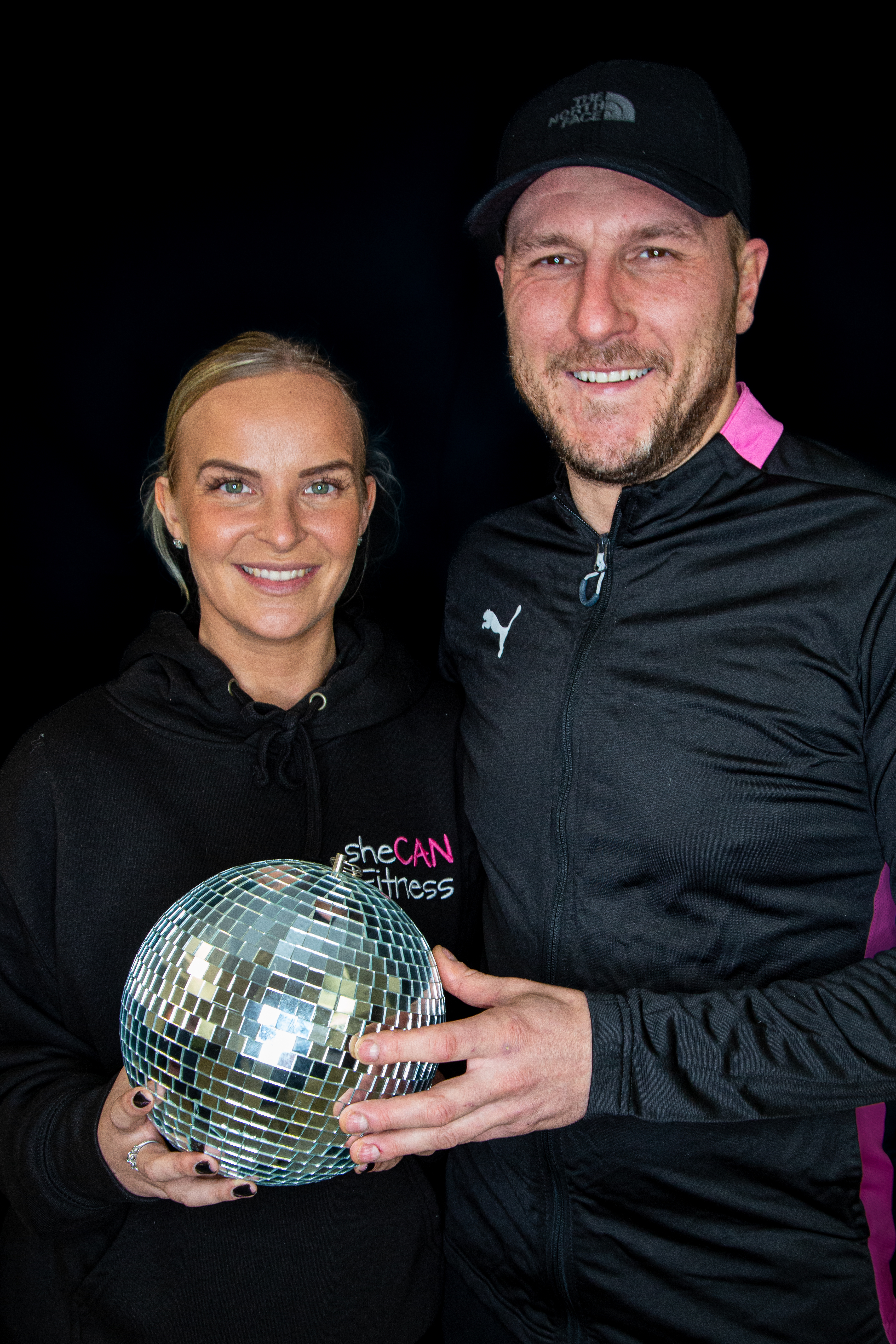 Natalie:
"I am from Bolton and lived/worked away in sunny Greece over the years before settling back in Bolton and opening up a small health and fitness business called 'sheCAN Fitness'. I've always loved to dance anywhere and everywhere! Grew up dancing mainly ballet, disco and tap, never done ballroom but it's been a childhood dream to find a nice man to dance with and Strictly learn to Dance was the perfect opportunity for it!"
Adam:
"I live in Bolton where I have lived most of my 38 years with spells in America and other various countries. I'm a machine tool service engineer, the job entails working all over the country and sometimes world. I'm taking part in this fundraiser to win it obviously and to impress my girlfriend who can already dance I'm here to prove to her that I've not got chicken legs as she says, and I also get to learn to dance. Who knows, this skill could come in handy at a further date plus it's all for a good cause. Who knows, one day someone you are close to or even yourself will need the help from Bolton Hospice so every little helps."
Dancing the Cha Cha this year are…
Natalie Wardach and Richard Tapper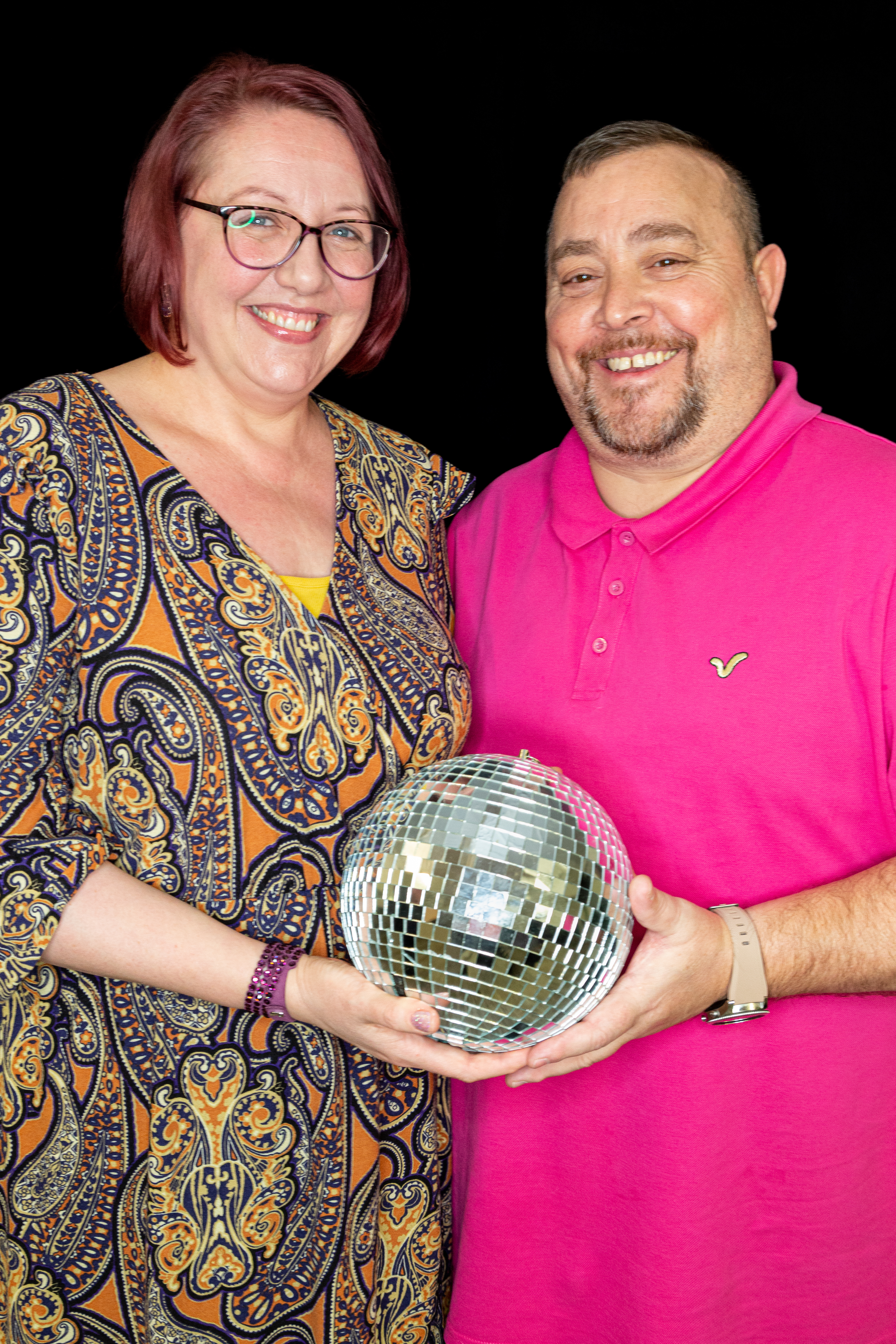 Natalie:
"I'm a born and bred Hartlepudlian. I'm very proud of being from the North East and love any chance to be by the sea. I've always been known as the shoulder dancer and loved to improvise but having the chance to learn the real steps and follow in the Strictly theme is a dream come true. Bolton is close to my heart through my husband and family who have always supported the hospice in many ways through the years. I've dedicated my life to working with children in the early years but mainly being a mother of two beautiful children (Luca 12 and Roza 7) and the support l have received from work and home has astounded me."
Richard:
"I am originally from London but moved to the Northwest at the age of 4. I have lived in Blackburn most of my life before moving to Manchester nearly 13 years ago. I am a Sales Manager for Tyrers coaches where I have worked for the last 6 years. From the age of 7 I was in local authority care, the staff who looked after me were like family, and in the past couple of years have lost two of them to Cancer and also a family member so it was the least I could do to try and raise money for Bolton Hospice as I realise how important these places are to family friends. This was not on my bucket list but it is something I can add to it and for my children and grandchildren to see that when you try, you can achieve. I have thoroughly enjoyed the whole process and I am going to give 100% and hopefully smash it."
Lesley Worsley and Trevor Croasdale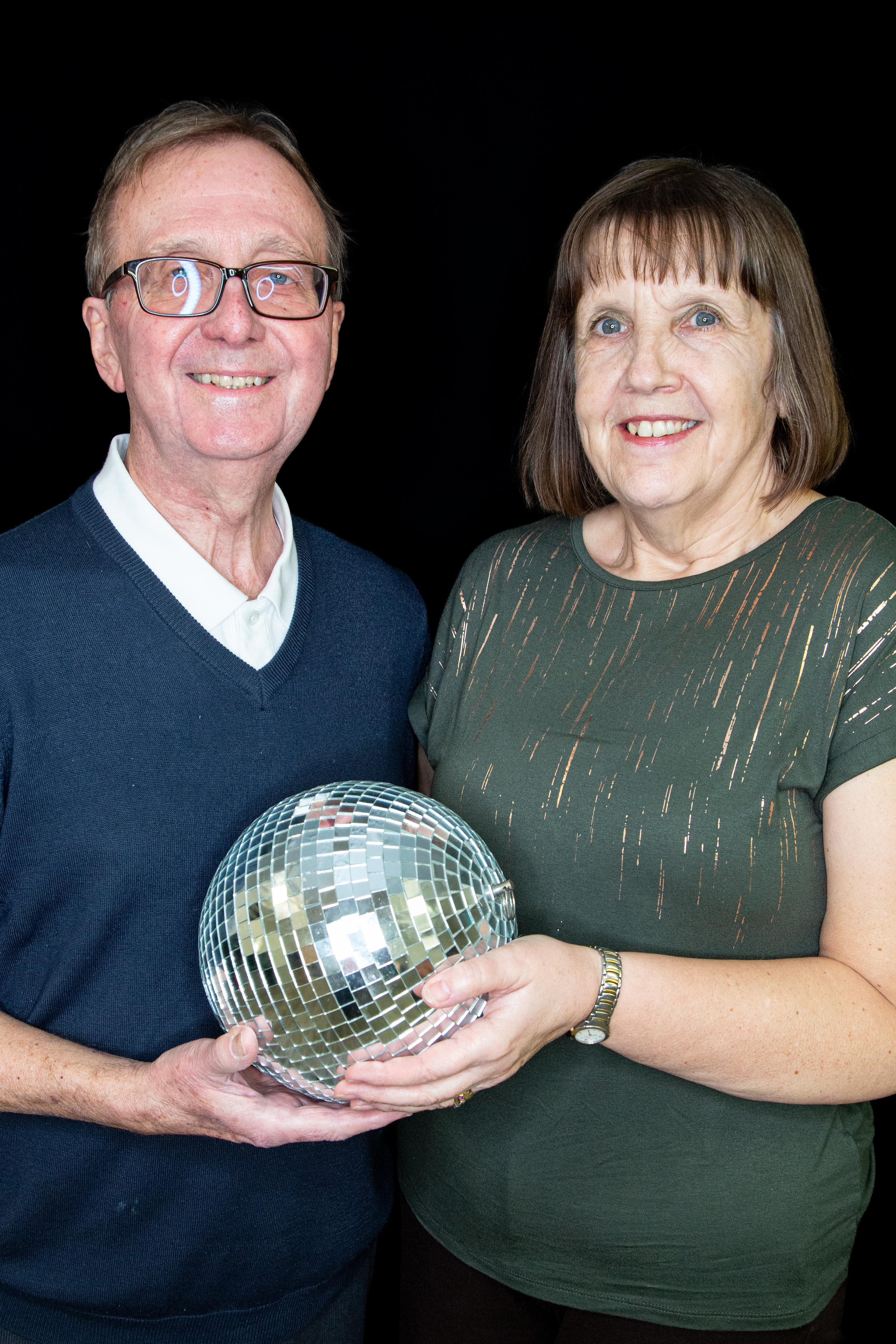 Lesley:
"I moved to Radcliffe a few years ago after being born in Bolton and living there for most of my life and I work in the accounts department at Mont Blanc in Manchester.  I've wanted to learn to dance for a long time and thought it was a challenge, whilst raising money for Bolton Hospice. I have enjoyed being a supporter of Bolton Hospice and have joined the Midnight Memories Walk for 8 years. I am loving learning the dances and don't know how I'll be on the night finding the prospect scary and exciting at the same time- I am really out of my comfort zone."
Trevor:
"Although originally from Oldham I have lived in Bury for the last 30 years. I am now retired after teaching for 40 years, 22 of them as Head Teacher of St Pauls, Bury.  I am taking part to support my dance partner Lesley and also in memory of three work colleagues who were cared for by Bury and Bolton Hospices. The training is going well and provided I can remember the routine I am looking forward to the evening. There is a great atmosphere at A Touch of Class on Monday evenings and I have made some great friends."
Philip and Sarah Greenhalgh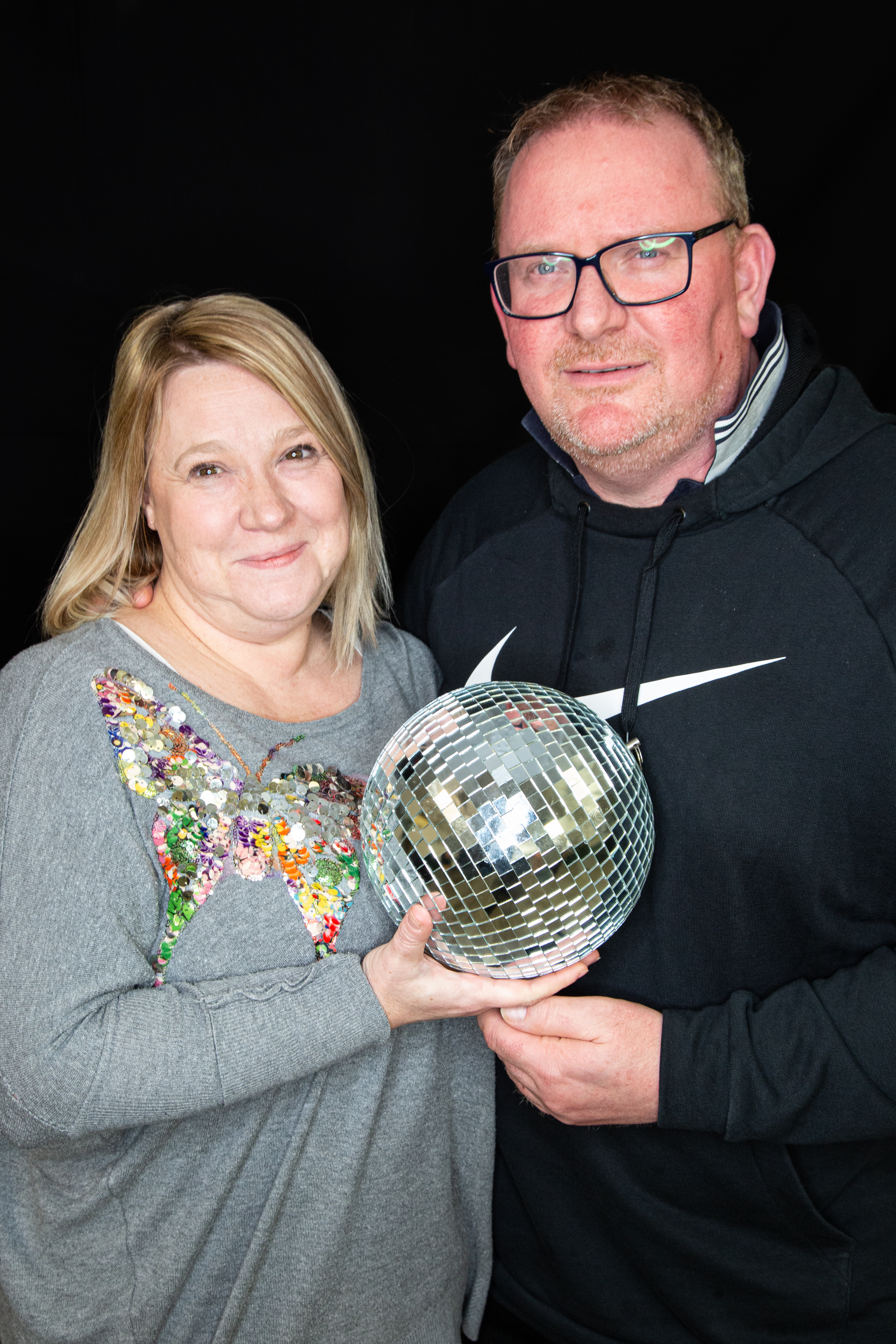 "Phil and Sarah are a husband and wife from Adlington. Phil is a Business Development Manager working for Briggs & Forrester and Sarah is a Physiotherapist working for the NHS with Lancashire & South Cumbria NHS Foundation Trust. We are taking part in Strictly Learn to Dance to take on a challenge together, learn a new skill and raise money for a fantastic charity. We are loving the challenge, it is more difficult than we thought but all the participants are lovely and we are all encouraging each other with lots of smiles and laughs along the way.  We will be very nervous for the live event but are looking forward to putting ourselves to the test and showing what we have learned, having a good time with family and friends."  
Jennifer Butterworth and Chris Beswick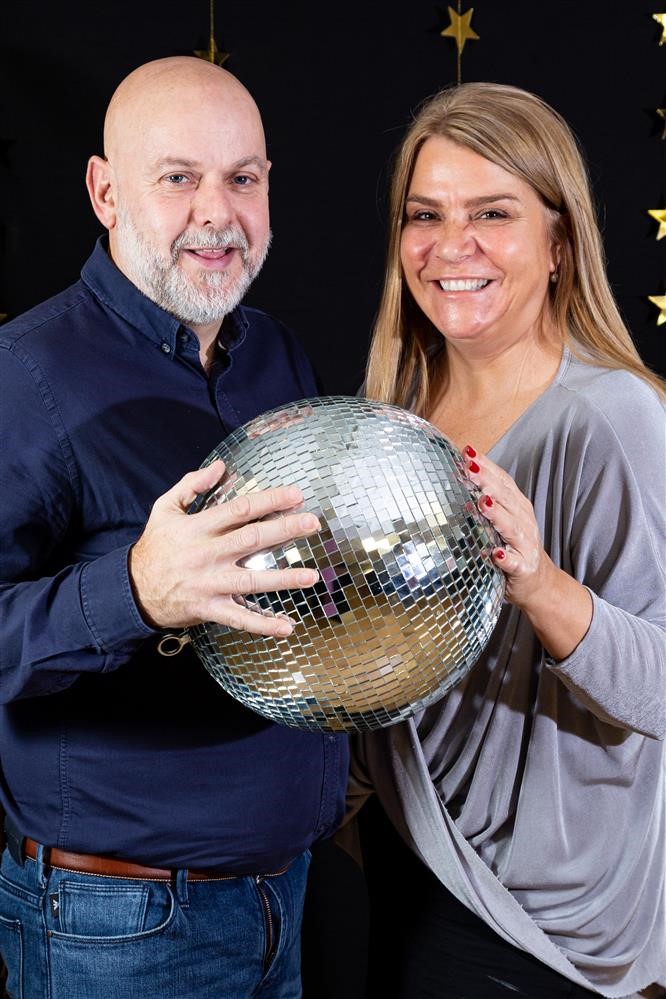 Jennifer:
"I have always wanted to learn to dance. I am finding it really hard - Quickstep is a nightmare – I just hope I remember the routine!"
Chris:
"I'm taking part in Strictly Learn to Dance as it's something I've never done and a great way of learning a new hobby and making money for a great cause. It is difficult but I'm enjoying it - just call me Anton de Beswick!"
You can be a part of the 'Strictly' experience and see the couples dance to make a difference for Bolton Hospice. A limited number of tickets are still available, with sales ending on 27th March. To book yours and find out more visit www.boltonhospice.org.uk/strictly-learn-to-dance
Good luck to all of our dancing couples!