The Spiritual Care team provide spiritual support for hospice patients, their families, carers, volunteers and staff.  Spiritual Care can be religious care, for those who need it, as well as emotional support.  For some people it will be just emotional support. We are there to listen, support and assist where we can.
Illness, suffering and bereavement affect most people physically and emotionally, and they may also present a spiritual challenge.
Our Spiritual Care team is led by John Hall, Spiritual Care and Bereavement Support Lead. The team visit the inpatient unit and day therapy regularly, but patients and visitors can also contact the team by asking a nurse or volunteer to arrange a visit, which can also be at home.
The Spiritual Care Team
John Hall, Spiritual Care and Bereavement Support Lead

Fr Michael Howarth

Margaret Caton

Sue Desai
The Spiritual Care team will make contact with a representative from any faith or belief community when requested. This includes asking a patient's minister, priest, iman or spiritual leader to visit the hospice to see them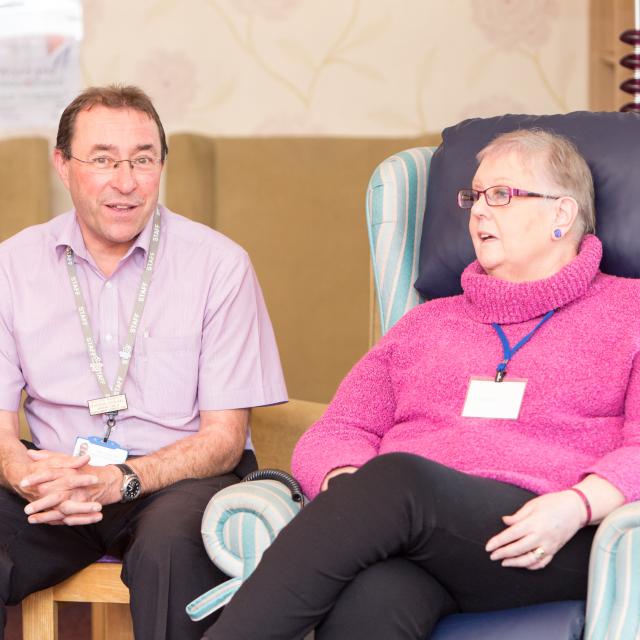 Bereavement Support
We allow the bereaved the space, time and opportunity to tell their story as many times as they need to without judgement, without advice and without preconceptions. We give the bereaved the opportunity to be heard.
Read more