Bolton businesses work together to support the hospice
---
Companies across Bolton have been busy taking part in a range of fundraising activities as part of our Workplace Raise-a-thon.  Since the start of October, the 17 businesses who have joined the campaign so far have collectively raised over £14,619 – with plenty of time left before the end of the year for anybody else to join in and add vital funds to the Raise-a-thon totaliser!
Here at the hospice, we are hoping to raise a total of £36,000, which will pay for inpatient care from one of our beautiful en-suite rooms for 3 months.  
Some of the fundraising activities that have been carried out so far across our local community include:
Livesey Funeral Services

Jessica Mayhew swam the distance of the English Channel at Horwich Leisure Centre, raising £495. They are also raising funds through a memorial tree in their entrance hall, where families can display a bauble with a message in memory of their loved one.
 
Donnelly Bentley

The company are selling knitted chocolate oranges, hats and wax melts to raise vital funds.
 
Starts With You

Are cycling the distance it takes to get to the North Pole on a static exercise bike in the office.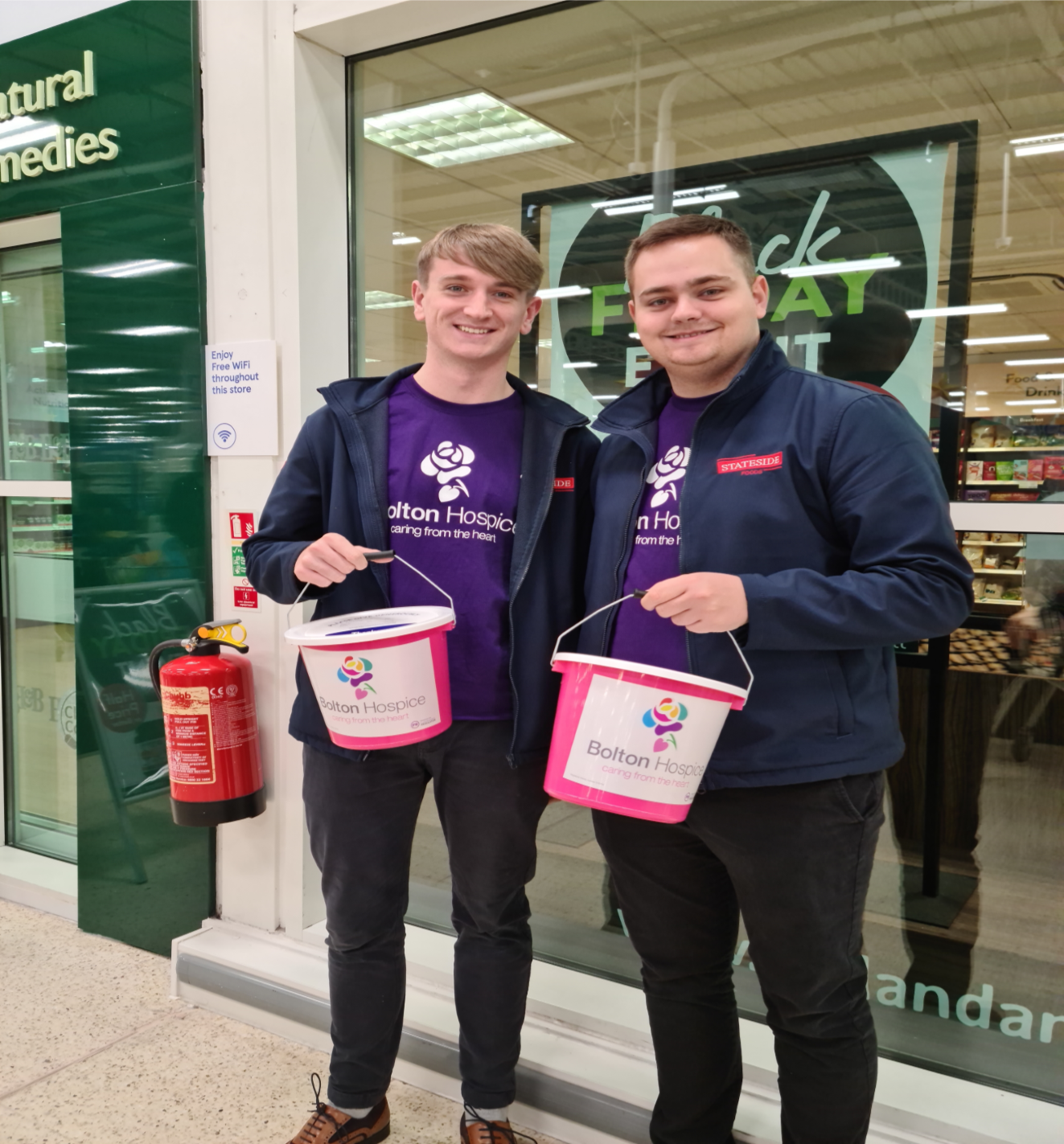 Stateside Foods
Apprentices Max Livesey, Joe Bayly, Matthew McClements, Leo Barr, Juliette Graham and Oliver Goldthorp held a bucket collection at their local Tesco, and the team are also organising a Christmas Raffle, taking part in the hospice's Jolly Jumper Day and taking on Scafell Pike to help raise vital funds.  The total raised so far by the team is £1773.
 
 
Marlborough

Sally Helston took on a White Collar Fighter challenge - Sally won her fight but said best of all won the award for the most raised for charity in her camp (£1395).
 

Tyrers Coaches
The team held a raffle draw of a hamper of items donated by members of staff, along with running a football sweepstake to raise funds. Tyrers also have fun events planned for the New Year too! 
Bolton Hospice has remained on the frontline of the response to the Covid-19 pandemic in Bolton, but now we really need the help of the local business community as we face tough months ahead. Every work place is making a difference!
Join with your workplace!
For further details please see our Workplace Raise-a-thon page or call our Fundraising team on 01204 663055.